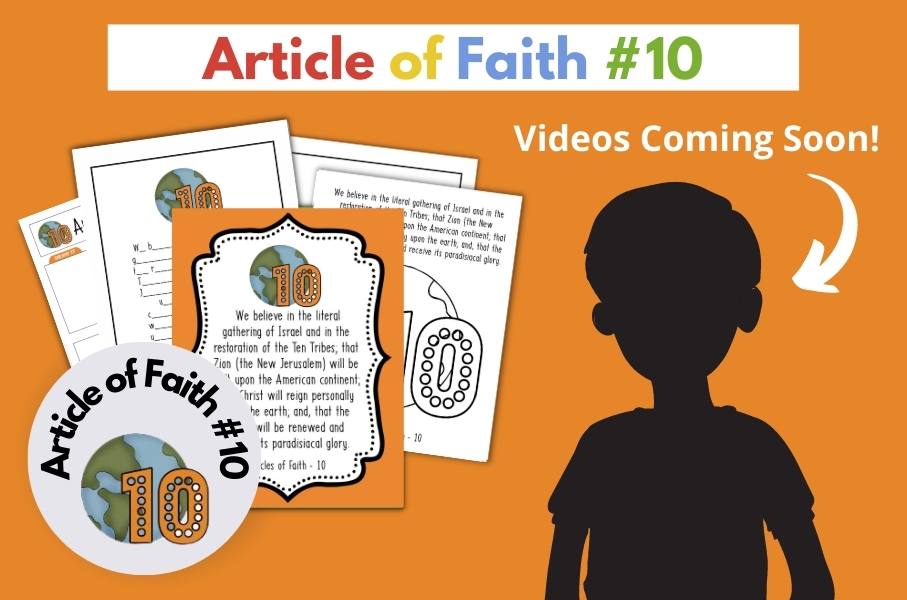 "We believe in the literal gathering of Israel and in the restoration of the Ten Tribes; that Zion (the New Jerusalem) will be built upon the American continent; that Christ will reign personally upon the earth; and, that the earth will be renewed and receive its paradisiacal glory."
You can purchase the 5-page printables that coordinate with this Article of Faith plus a flashcard for just $2 in our store. Click here.
Must-Have Printables for Kids!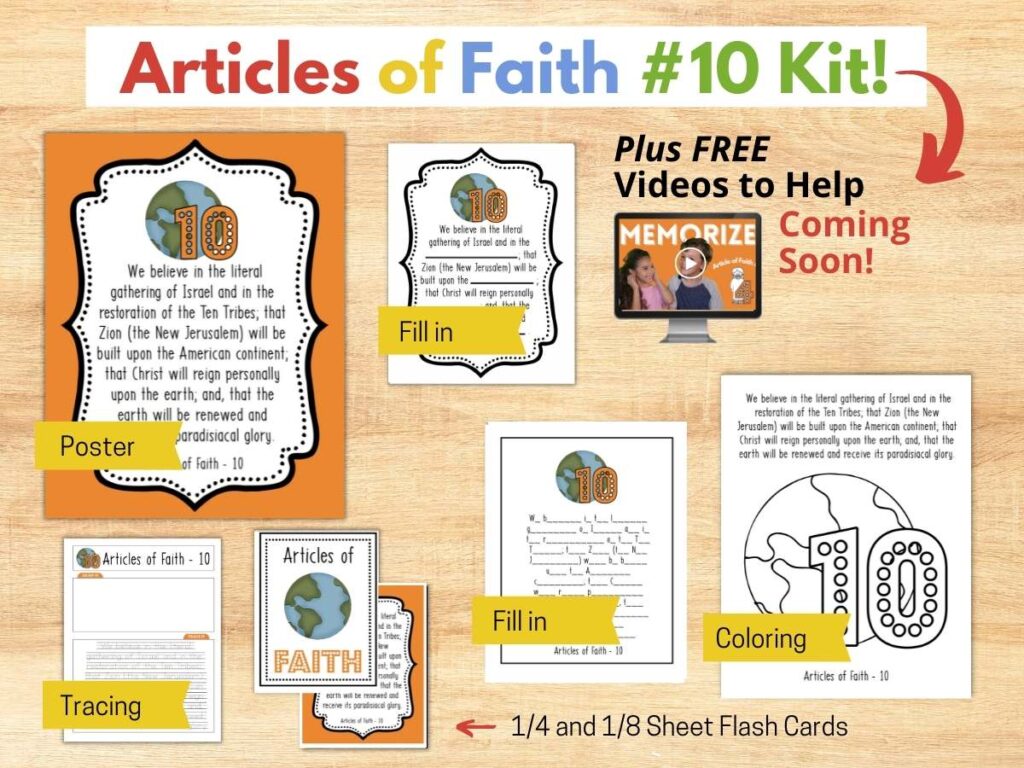 Videos coming in October! Make sure to subscribe to our YouTube Channel so you don't miss anything. Videos will appear below in September.
Memorize Article of Faith #10
What Does It Mean? #10
Sing-along with Us #10
Full Playlist: Article of Faith #10