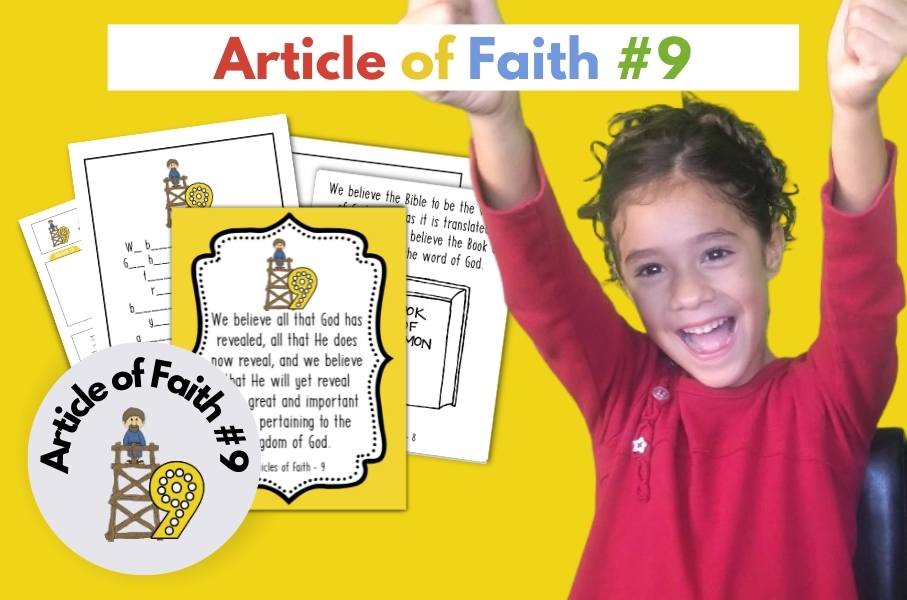 "We believe all that God has revealed, all that He does now reveal, and we believe that He will yet reveal many great and important things pertaining to the Kingdom of God."
You can purchase the 5-page printables that coordinate with this Article of Faith plus a flashcard for just $2 in our store. Click here.
Must-Have Printables for Kids!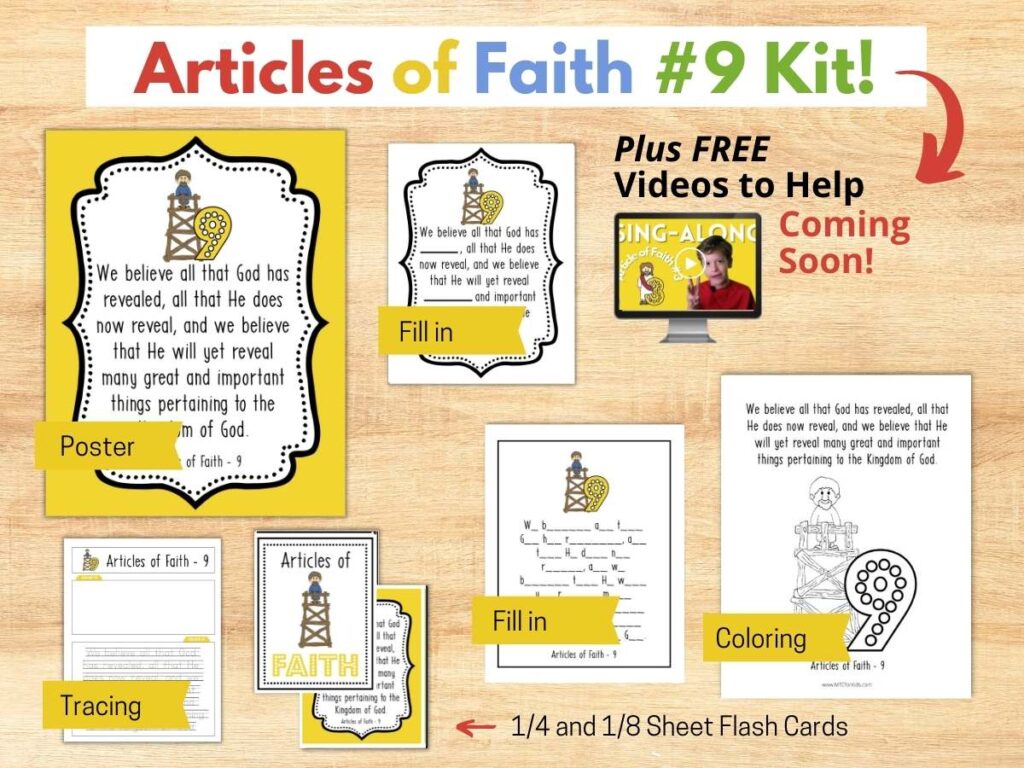 Memorize Article of Faith #9
What Does It Mean? #9
Sing-along with Us #9
Full Playlist: Article of Faith #9