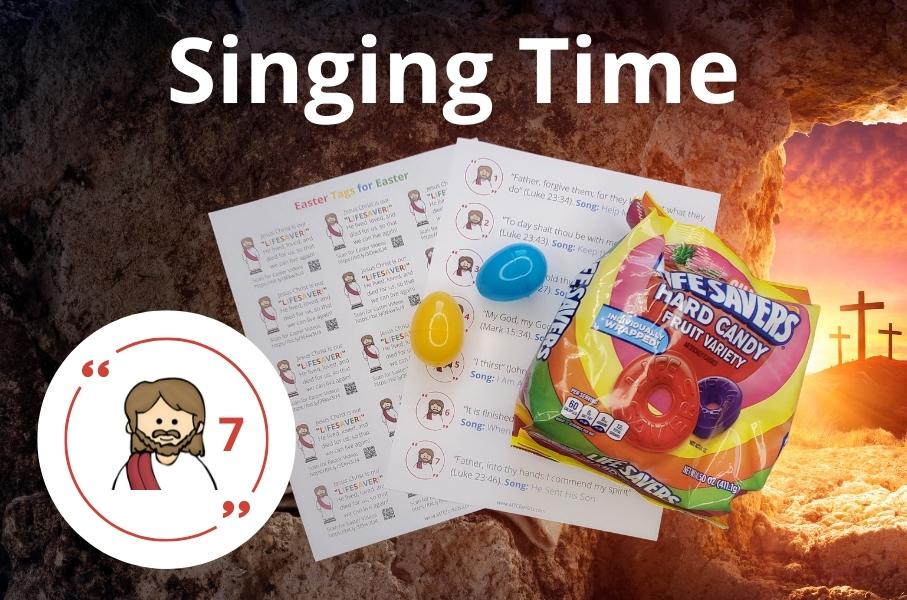 This is an easy and powerful Singing Time for the kids to sing songs about the Savior and learn about what he said when he was on the cross before he died.
Just grab some plastic eggs and lifesavers!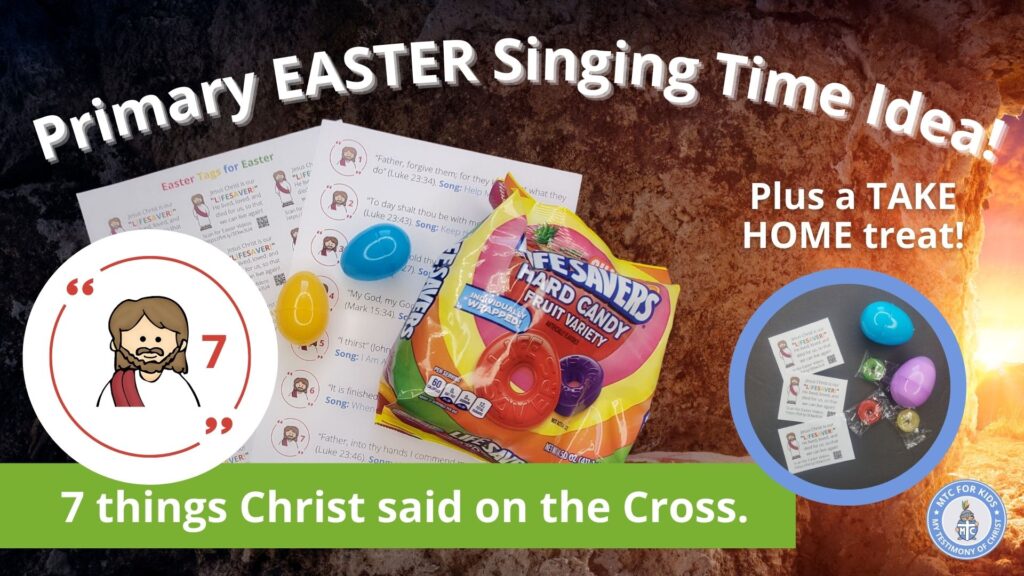 How to Play:
Cut out page one from the PDF file into strips, roll it up and put one quote Jesus said inside a plastic Easter egg. Then number the outside of the egg with a black sharpie marker to match the order of the quotes.
During singing time, pick one child to hide the egg number 1 and one child to leave the room so they don't see where the egg will be hidden. When the child comes back into the room have the kids sing a song, maybe the song you just practiced last week. Have the kids get loud when the child looking for the egg gets closer to finding the egg and quieter when they are going the wrong direction.
Once the child finds the egg, have them open and read the quote that Jesus said while on the cross. Then sing the song on the slip of paper and share a short thought about the scripture. Repeat in order finding and hiding the eggs until they are all gone or when time runs out.
Handout for Kids
Cut out the second page and put a "lifesaver" candy into an egg with the tag to give to the children at the end of primary. Let the kids know if they scan the code, they can watch videos about Easter!
If you want to see what is included in the Easter Video Playlist CLICK HERE.
Don't forget to pick up our new "My Sacrament Book" to help the kids listen to learn during the Sacrament!