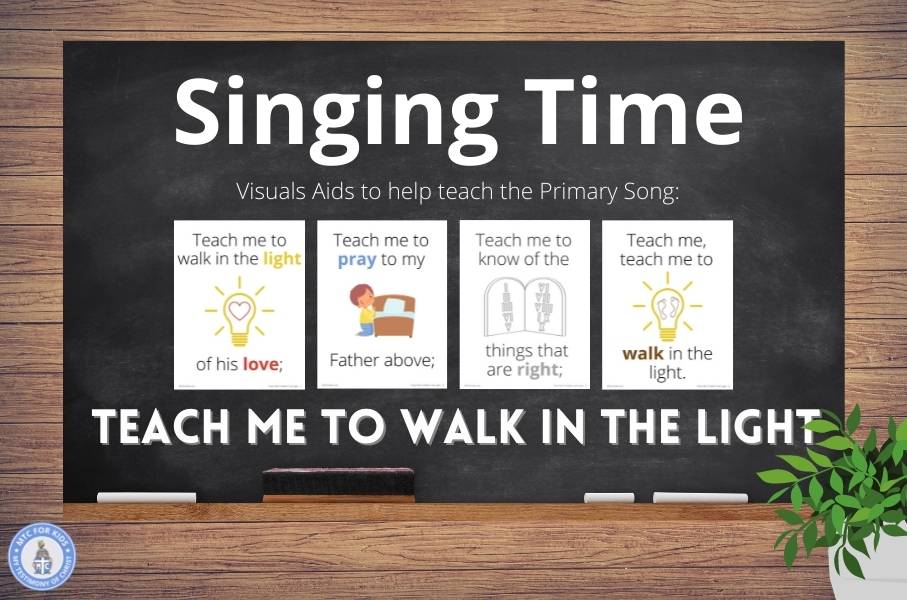 This is a great song for the primary children to learn since it is also in the Hymn book. We used these simple chalkboard visuals to help the children learn the song. We also sent them the sing-along video so they can practice at home.
Teaching Idea
Cut out the circles in the kit below that match the images on the chalkboard. Bring a flashlight or a battery operated lantern. Have one child hide and one child find it. Send the child that is going to find it outside of the room. Then the other child will hide the circle. The finding child will use the lantern and the children's voices to help find the circle. Have the children sing louder when they get close to the hidden circle and softer when they get farther away. Make sure to turn off the lights! Then explain to the children how with God's help and his light we can know what we should do and where we should go.
Subscribe & Download
To get this free printable kit, just click on the button, add your email address and you will be able to download it.
Sing-along Video