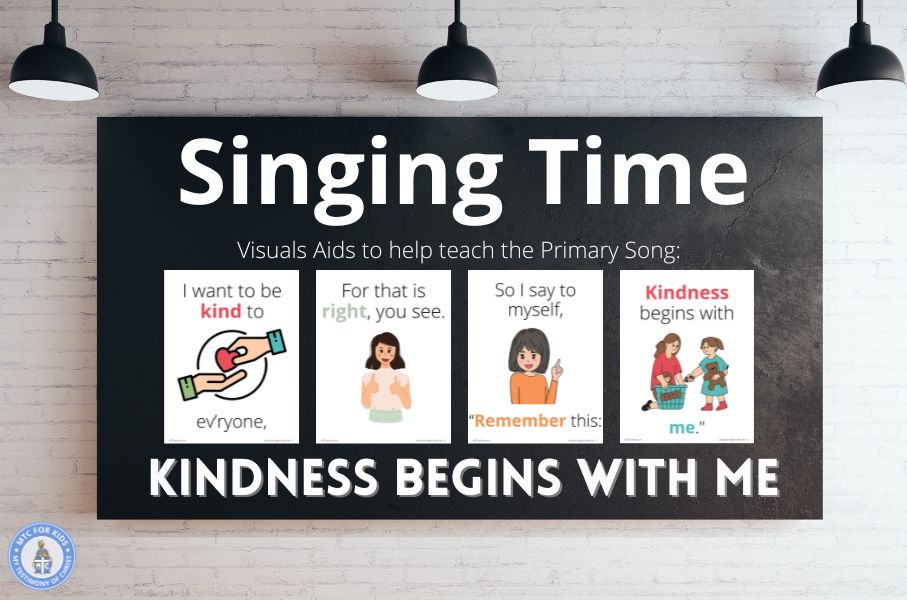 This is one of my favorite songs and a great one for children and adults to learn and remember. Below is a video we made teaching kids about kindness and mentioning this song. They highlighted the Candy Bomber, Rebecca from the Old Testament, and others that were kind. To learn about our Kindness Game, click the button below.
Here are the visual aids we use in our primary. Just print on cardstock and use during Primary Singing Time to help the kids memorize and learn this important song. To download, click on the link, add your email and then you will be able to download the visual aids.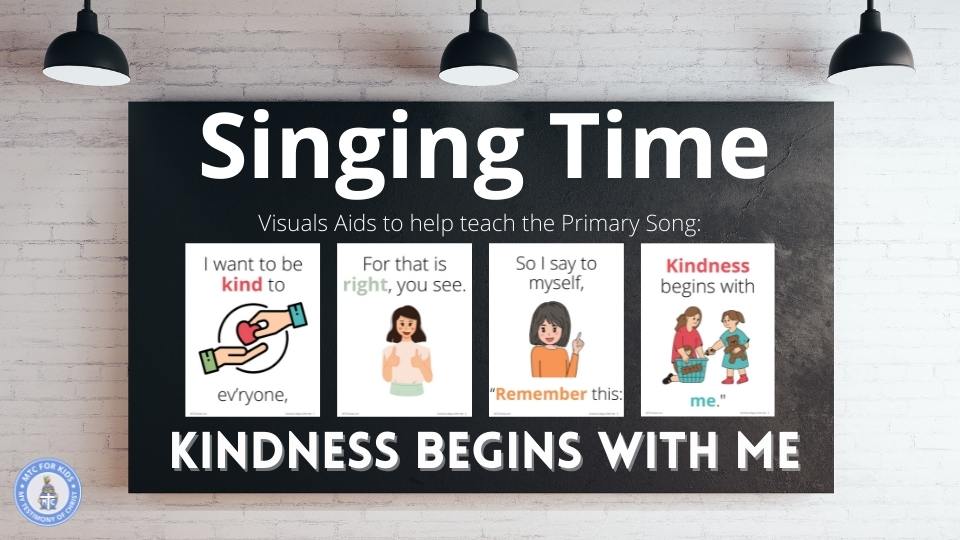 Sing-along "Kindness Begins With Me"
Here is a sing-along video that the primary children can use to practice "Kindness Begins With Me." Check back for ideas on how to teach this song soon.