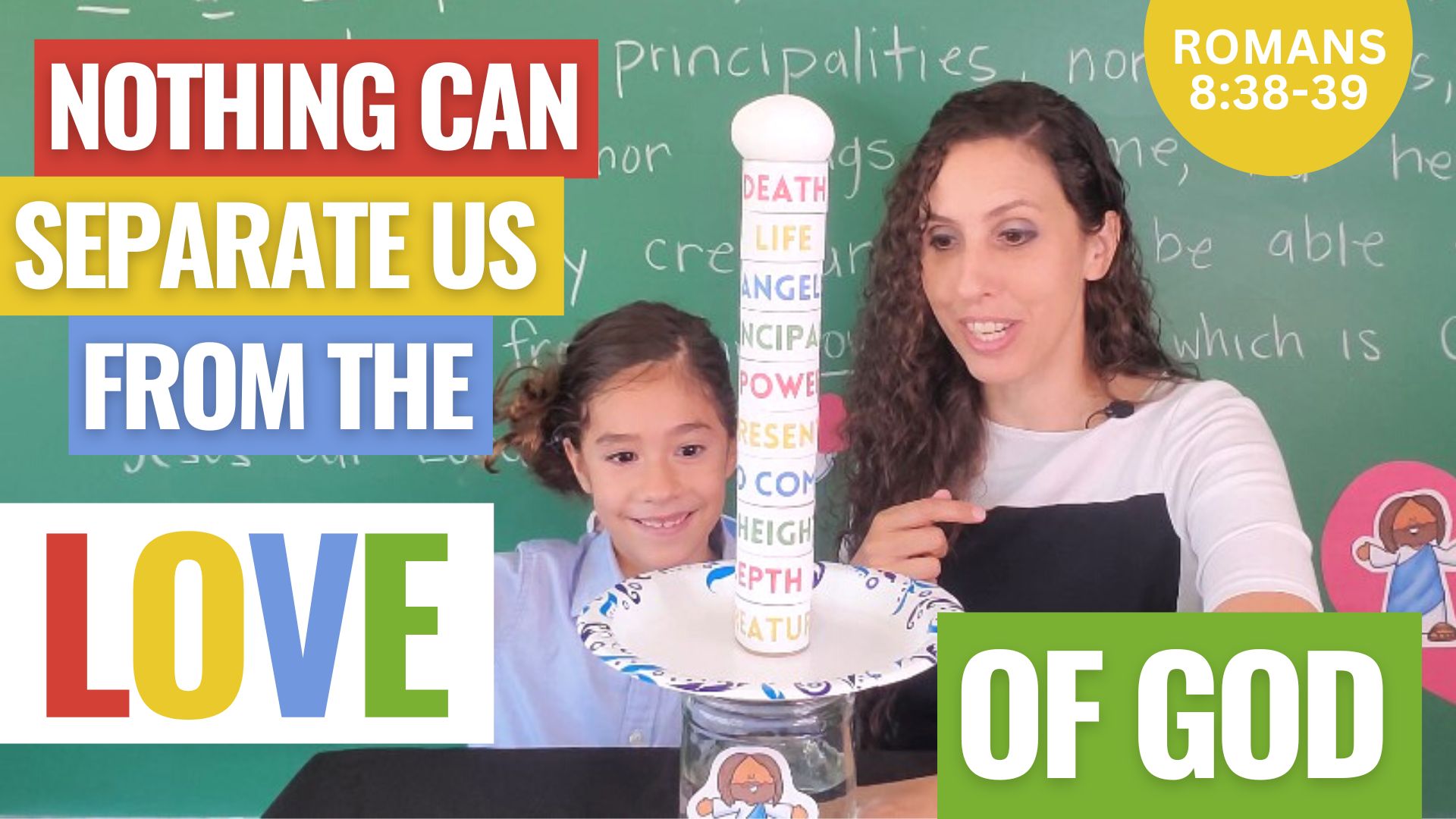 This Week's Video Lesson
Scripture Club
Help support our channel and get weekly printables only available to our Scripture Club family PLUS all of the printables we use in the videos each week! Click on the link for details!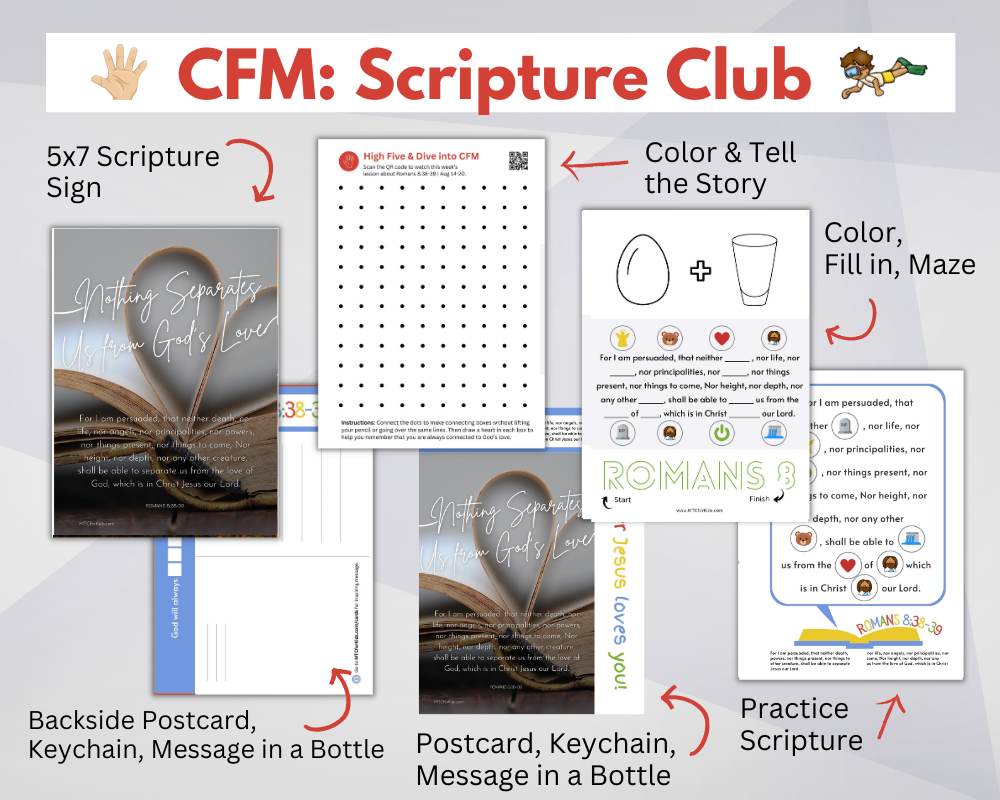 Free Printable for Subscribers
Join our Email Community to download these printables to use when trying this experiment. Click the button to Subscribe to download the printable below.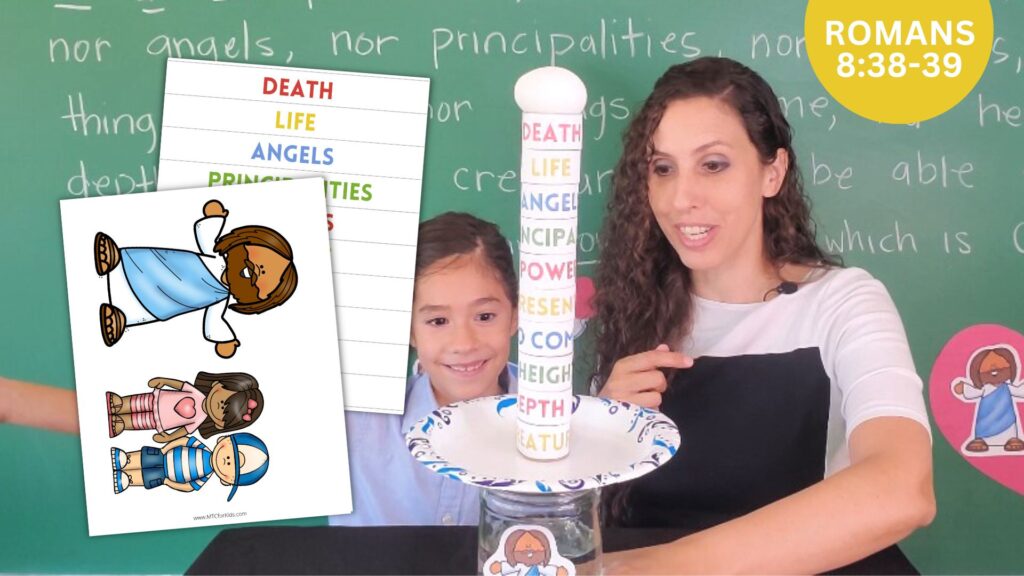 High Five and Dive Resources
Use our High Five method as you work through this week's lesson focused on the scripture from the reading block, Romans 8:38-39 "For I am persuaded, that neither death, nor life, nor angels, nor principalities, nor powers, nor things present, nor things to come, Nor height, nor depth, nor any other creature, shall be able to separate us from the love of God, which is in Christ Jesus our Lord."
Video Transcript