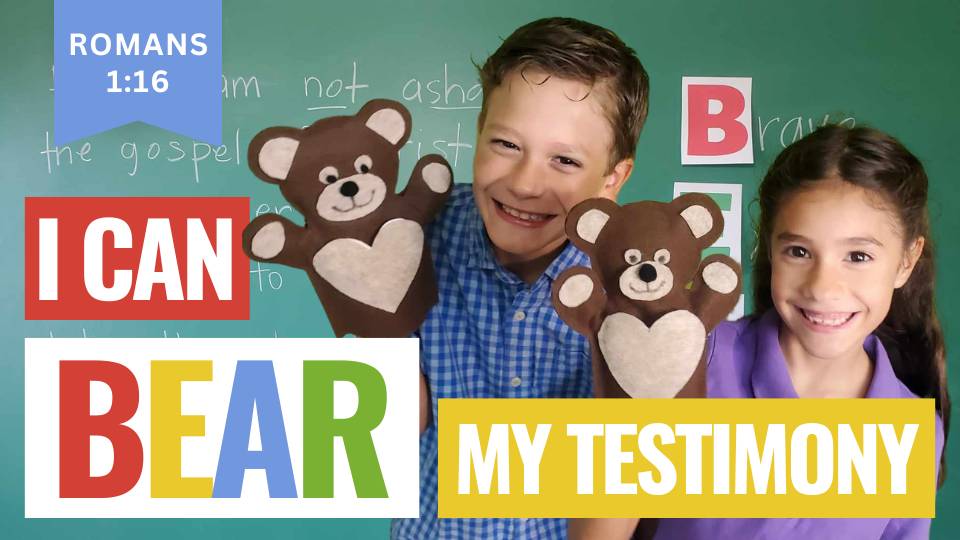 This Week's Video Lesson
Scripture Club
Help support our channel and get weekly printables only available to our Scripture Club family PLUS all of the printables we use in the videos each week! Click on the link for details!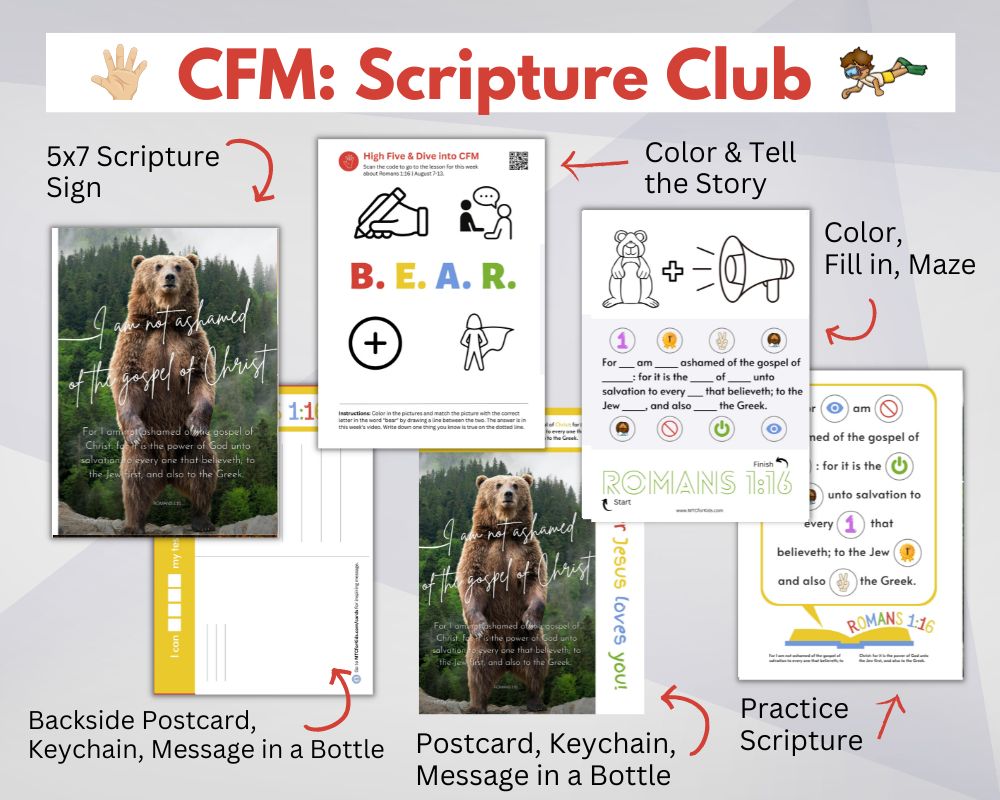 FREE Puppet Pattern Kit
Here is an easy way to make your very own bear puppet. Just cut out and follow the pattern along with our how-to video at the end of this week's Come Follow Me episode. We hope this helps your children get comfortable with sharing their testimonies. You can even add it to your Sacrament bag for the kids to play with quietly at church.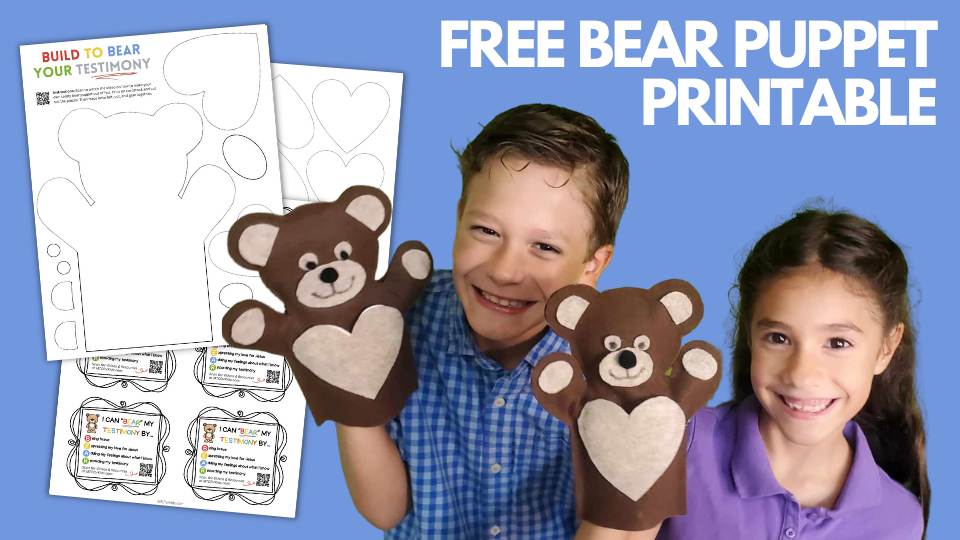 High Five and Dive Resources
Use our High Five method as you work through this week's lesson focused on the scripture from the reading block, Romans 1:16 "For I am not ashamed of the gospel of Christ: for it is the power of God unto salvation to every one that believeth; to the Jew first, and also to the Greek."
Video Transcript