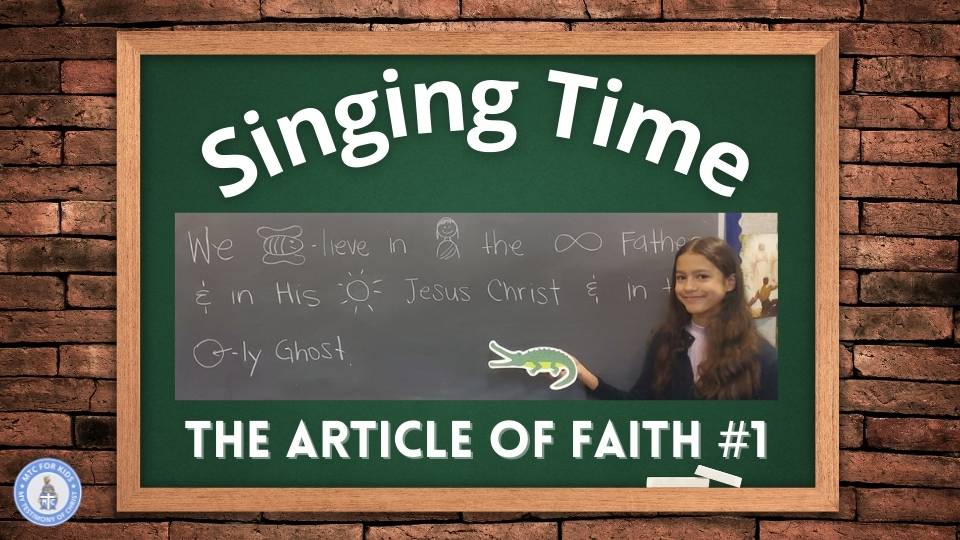 I wrote the words out to Article of Faith #1 and used "Allen the Alligator" who "ate" the articles of faith words. I attached it to a chalkboard eraser and picked kids throughout the time we were learning the words to have Allen eat the words. The kids loved it.
Here is "Allen the Alligator" if you want to use it in your primary just click on the image below. I also gave the kids a copy of the Article of Faith Chain to help them work on it at home.
We also gave every child the Article of Faith #1 Chain. You can download it for FREE in our Facebook Group. Go to Facebook Group
Make sure to add your email when you join!
DOWNLOAD "Allen the Alligator" Here
Use the videos below to help the primary kids memorize the Articles of Faith.
Go to our Store to pick up the 5 pages and flashcard for just $2 and help support our little shop so we can continue to bring great content to kids!
Check back weekly for additional videos! Make sure to subscribe to our YouTube channel so you don't miss out!