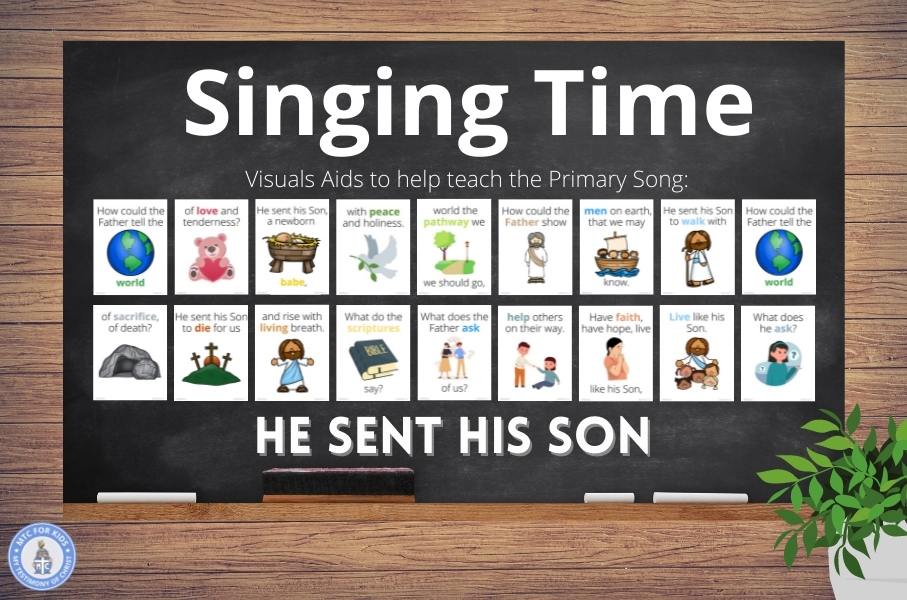 This month we have been learning the song "He Sent His Son." I wrote on the board the entire song and then used "Allen the Alligator" to eat the words as the kids learned the song.
Today we used a bell-like the one below and practiced the song.
We picked a child from each side of the room then the pianist played the song and everyone sang. They had to pay attention to the words because the pianist would stop at any time in the song. Whoever knew the next word in the song and that hit the bell first would win.
The kids had a blast and it was a great way for everyone to listen and learn the song since if the child didn't know the word they could call on someone on their side of the room. We just divided the class in half.
We had a lot of fun and I wanted to share how we wrote it on the board. Not fancy at all but it did the trick. We also used hand signs to help the kids remember.
FREE Chalkboard Visual Aids
I also made signs that you can print and use on the chalkboard or to flip through with your hands. Just click on the button below, Subscribe for free, and download the printables!