Elder Richard G. Scott has said, "Scriptures are like packets of light that illuminate our minds and give place to guidance and inspiration from on high… Learning, pondering, searching, and memorizing scriptures is like filling a filing cabinet with friends, values, and truths that can be called upon anytime, anywhere in the world." Help your kids memorize the scripture verse for the week. Join our weekly Scripture Club to help you memorize the scriptures at home.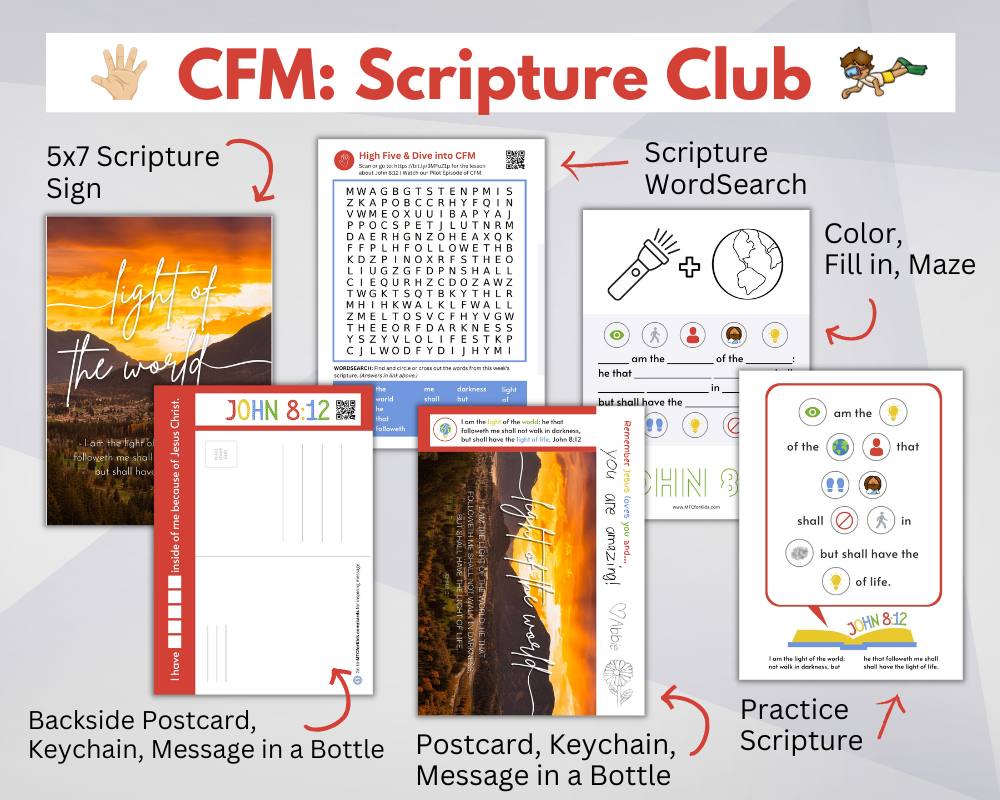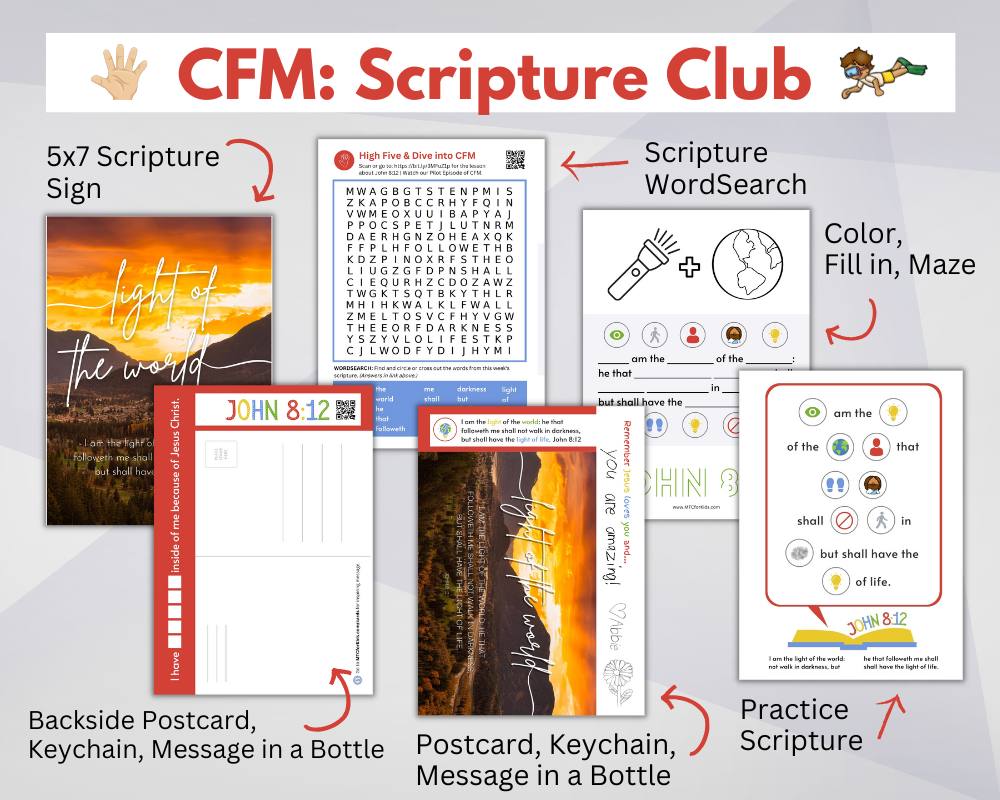 Here are a few ideas when using our Scripture Club printables and more.
Color and Remember: Color the pictures and practice saying the first line in this week's scripture verse.
Fill in or Match the Pictures: Fill in lines with the right word. Use the pictures to help unscramble them or draw a line from picture to blank line.
Trace Your Way Through: Start at the first letter and trace though the letters and numbers without going over any lines.
Decode the "Message in a Bottle:" Decode the cipher that was in this week's video lesson and then fill in the blank with the word. Add it to your bottle.
Serve and Send: Cut out Postcard. Write or draw a picture. Pray about who to send it to, address, and mail it this week to someone.
Practice on-the-go: Cut out keychain, punch a hole, and attach it to your keychain. Practice memorizing the scripture on-the-go.
Picture Scavenger Hunt: Take a picture and find something that matches the scripture words from this week's video & post online to win.
Check back for more ideas coming soon.