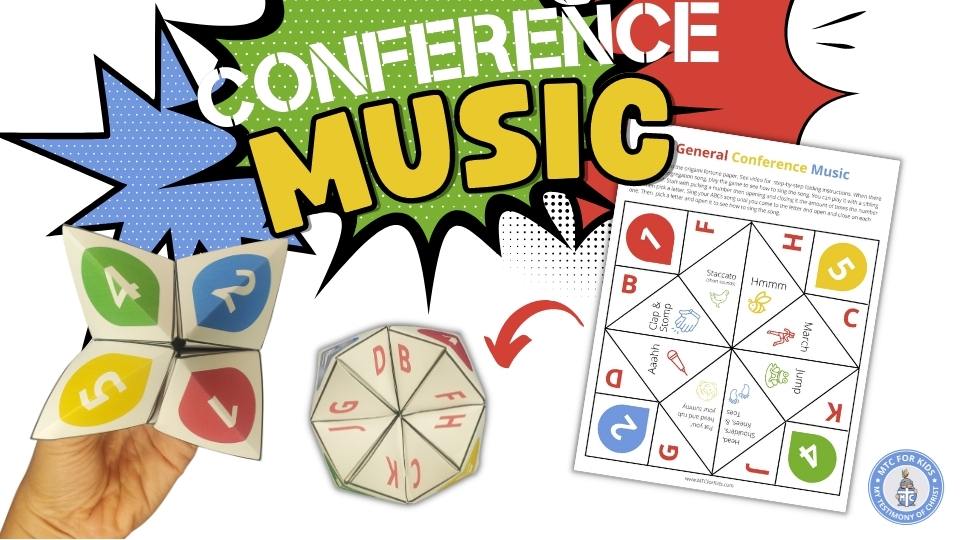 MUSIC IDEA FOR CONFERENCE
I love teaching the primary kids music. It is my favorite calling! Since music is a big part of what I share with kids on Sunday, I knew I needed to create an easy game idea to help them listen and sing the music while getting their wiggles out. Watch the video below to see how to fold and use this fun game idea! Then go to MTC for Kids Facebook group to get a tons of other ideas!
ULTIMATE GENERAL CONFERENCE KITS #1 & #2
You can also pick up my ULTIMATE General Conference Kit. Everything you need to make it the best Conference for your kids. There are 33 Speaker Bags and unique activity and ideas to put into each bag! There are printables for a General Conference Store, treat tags, music, breakfast plus all 15 Apostles and Prophets Conference Cards!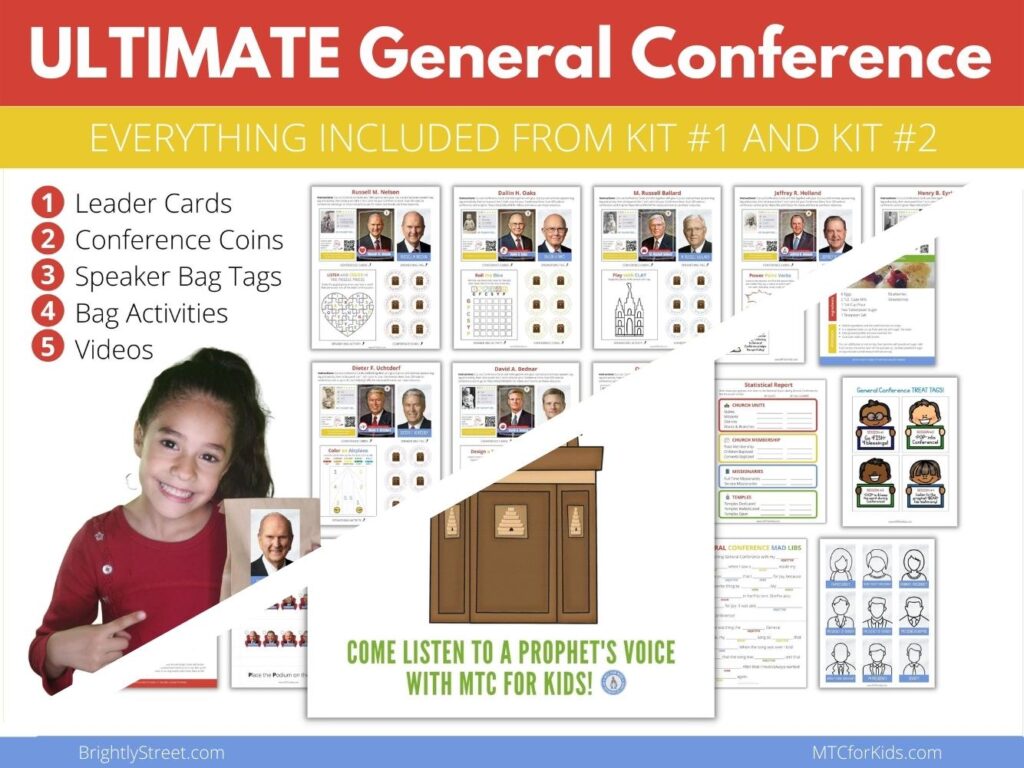 SUBSCRIBE TO DOWNLOAD
CLICK HERE to Subscribe and download the file.