How-to Video
Subscribe to our Email Community to Download this FREE Printable and watch your children's eyes light up General Conference morning! CLICK HERE to Subscribe and download the printable.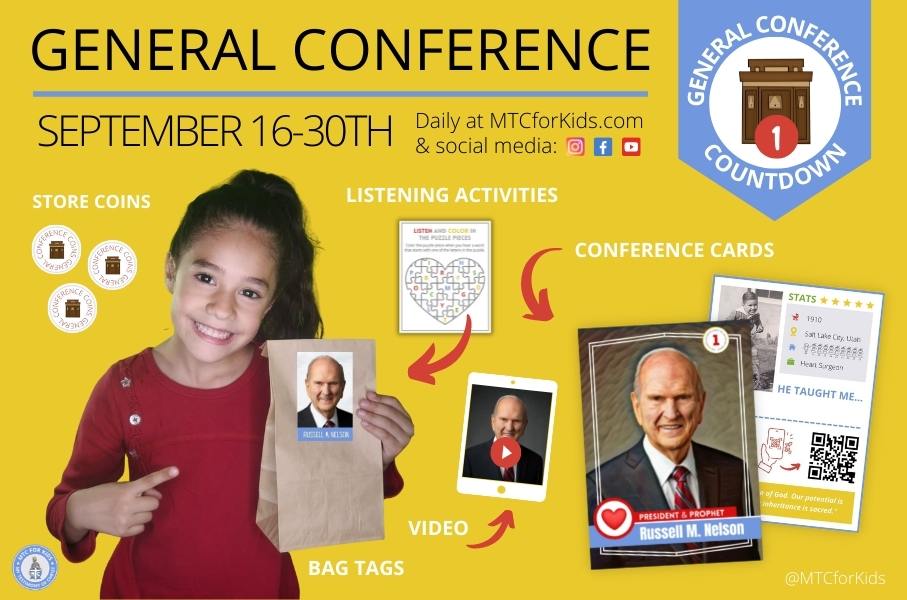 15-Day General Conference Countdown
Go to our Facebook Group at MTC for Kids for to join the 15-Day Apostles and Prophets Countdown.