Here is a fun way to invite the Primary children to General Conference next weekend. You just need to print and cut the handouts out and attach a "Smartie" candy with it! This is a fun Bingo game too with a link to our Free Printables so more families can have access to all the FREE content!
Please feel free to share this post with your Primary leaders and teachers!
CLICK HERE to download the printable.
Supplies:
1. White Cardstock
2. Smarties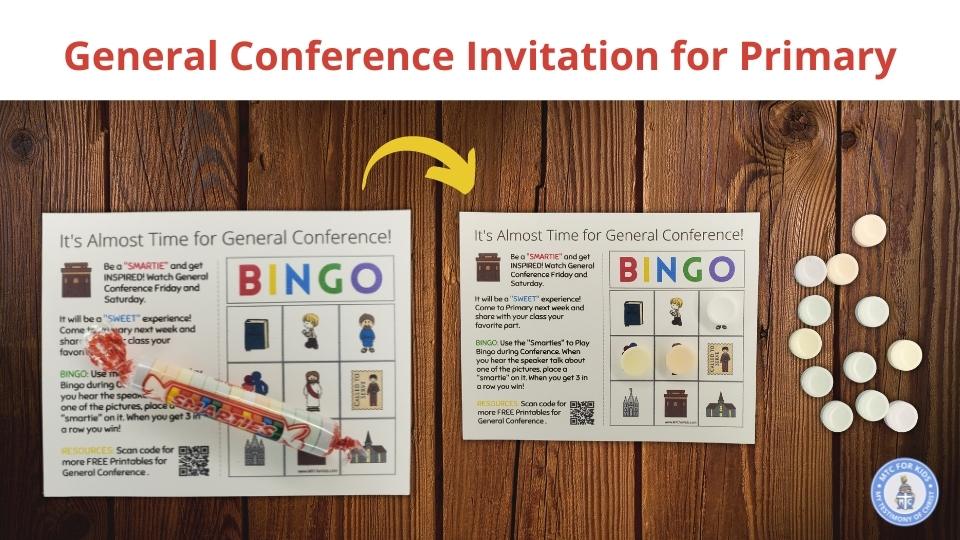 Grab more FREE Printables and ideas to prepare for General Conference this year! Just go to our Facebook Group called MTC for Kids and add your email when it prompts you. CLICK HERE to go to join the group.