Watch our first episode of the F.T.I. Family Tree Investigator in celebration of Rootstech launching this week.
This year's theme for Rootstech is "Choose Connection." Abbie and I put together a video for your kids to watch to help connect with them. Find out what happened to the case where a man fell overboard and see if we are cousins.
We have also included a step-by-step printable to show you how to see if you are related to the person in the video whose case we talk about! Hint, hint: It is a Mayflower passenger!
CLICK HERE or the image below to download the pdf file.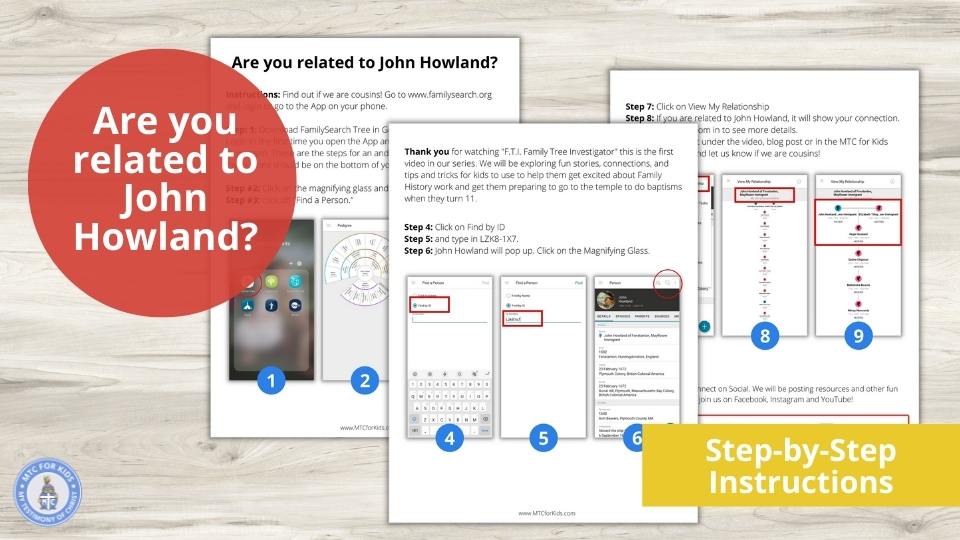 Join us for a fun adventure and more to come as we inspire kids to connect with their ancestors and each other!
If you want the free F.T.I. Special Agent Badges,  just Subscribe below and your free printable will appear.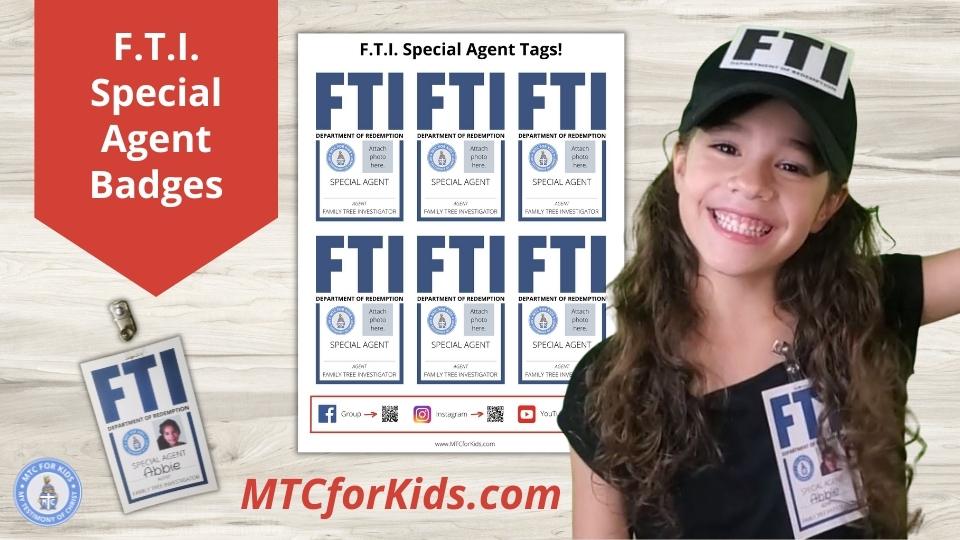 We can't wait to hear if we are cousins! Comment below, in the video or in our MTC for Kids Facebook Group!