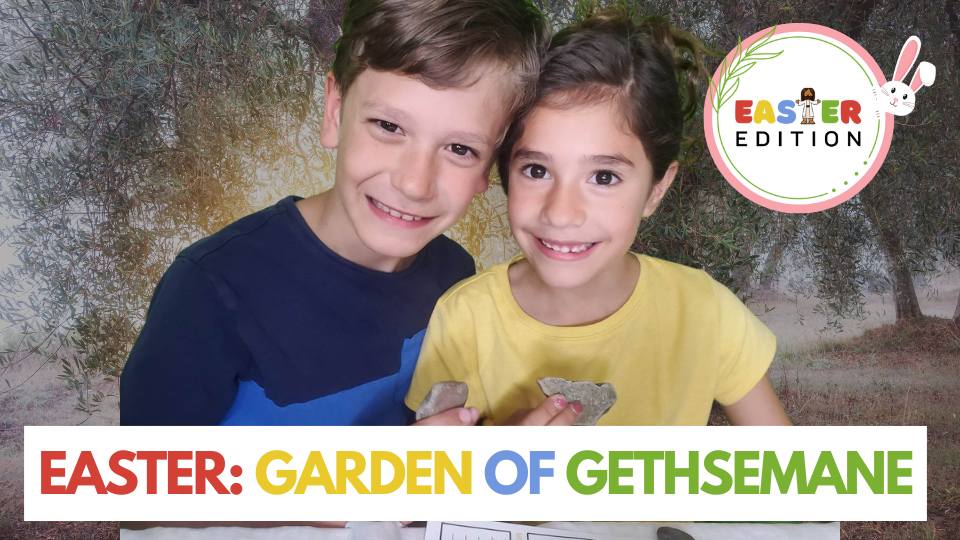 After the Last Supper, Jesus invited the apostles to follow him to a quiet garden named Gethsemane where Jesus alone prayed was soon overcome with so much pain that the scriptures say, "And being in an agony he prayed more earnestly: and his sweat was as it were great drops of blood falling down to the ground." There in the Garden, He began the process of taking upon Himself the sins and pains of the world. This began the beginning of his great suffering, yet he did it because of his great love for us. While praying in the garden, Jesus was in so much pain that he cried, "Father, if thou be willing, remove this cup from me: nevertheless not my will, but thine, be done." He did not remove the cup, but drank from it and as a result saved us all.
Make the Garden of Gethsemane with Rocks
Watch the step-by-step video of Patti Rokus teaching us how to make the scene from the garden of Gethsemane. Click on the button to download the printable where you can create your own rock art. When you are done, fill in the blank with what Jesus's sacrifice means to you.
Rock Art Lesson with Patti
8-Day Holy Week Easter Egg Hunt Printable
Did you download this week's countdown? Click the image to download the printable.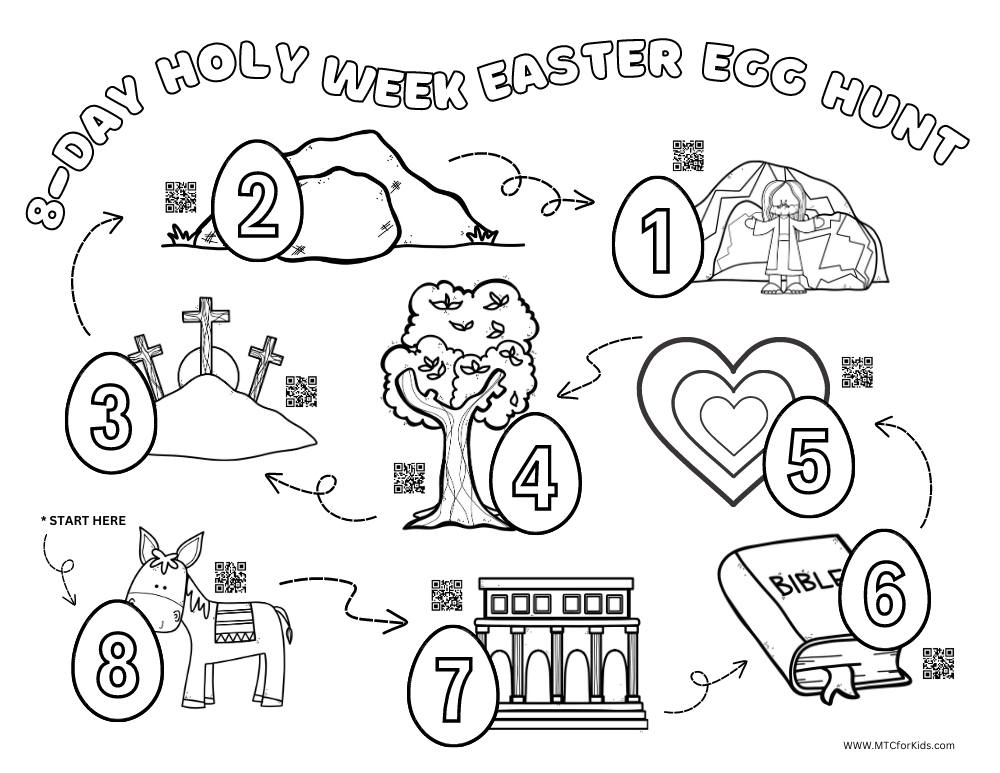 Daily Videos
Click on the link each day to access a short video lesson, primary song, and activity.