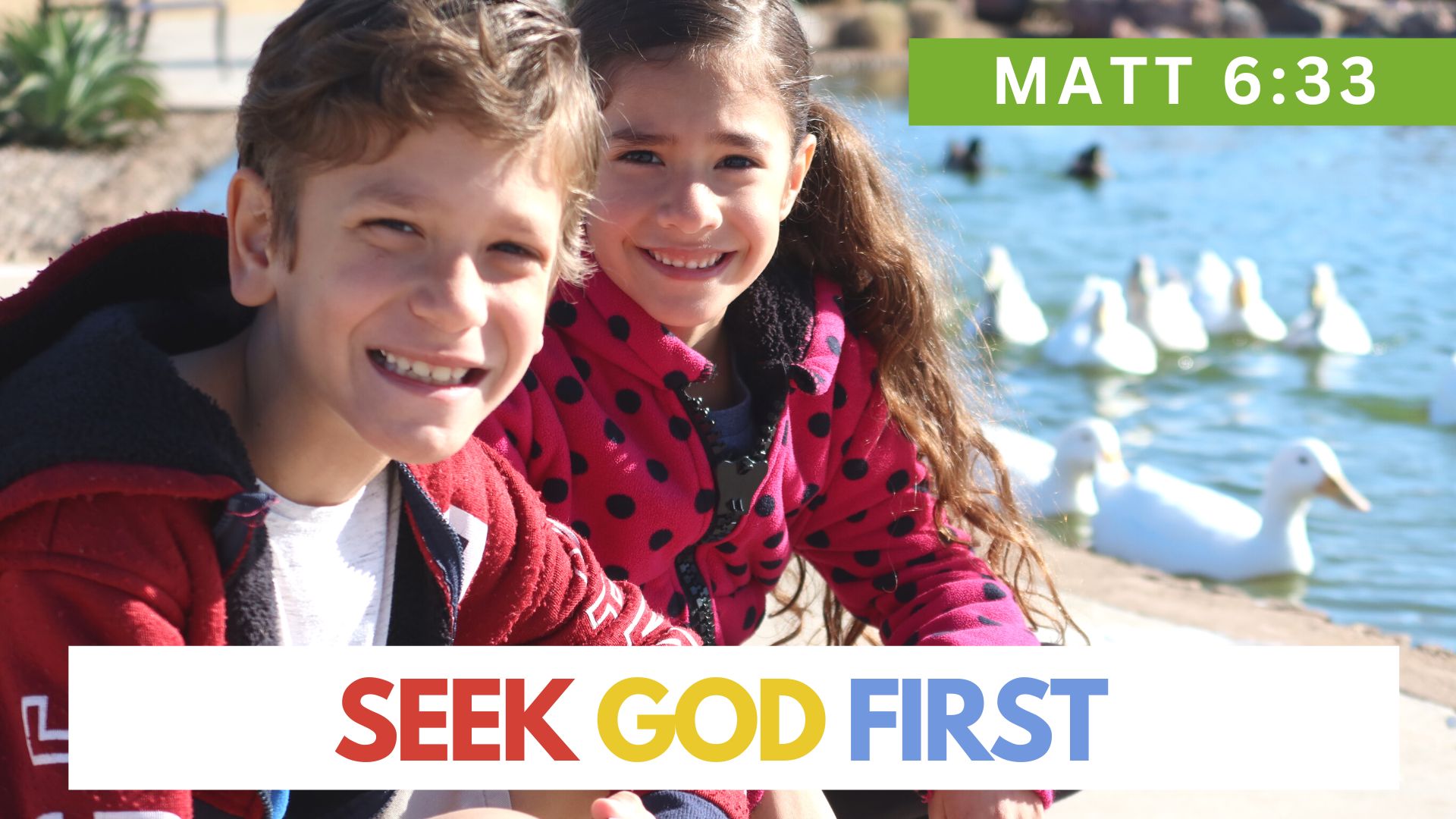 This Week's Video Lesson
"Seek Ye First: New Testament" Game
If your family loves the Spot it game or any matching game, they will love "Seek Ye First: New Testament" game. We played this game in this week's Come Follow Me video. This is a fun way to engage the whole family and also practice the scriptures they have learned so far.
You can play the traditional way, find the match and get rid of all your cards first or incorporate the scripture reference. Each image corresponds with one scripture. The coordinate with our Scripture Cards and Come Follow Me Boards. This is a great game to match and then see if you know the scripture reference, scripture, and/or what it is about. Our Scripture Club Members that are at Tier $7 or more will get it for FREE!!
You can purchase it from our Etsy Store now!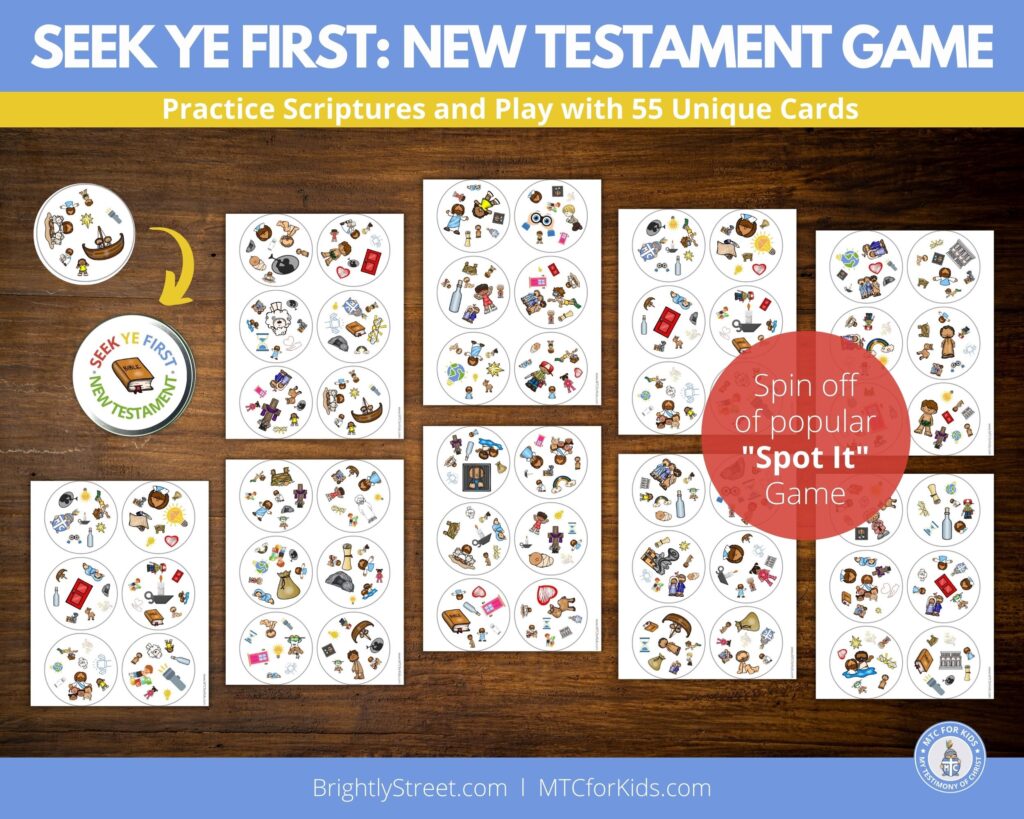 Scripture Club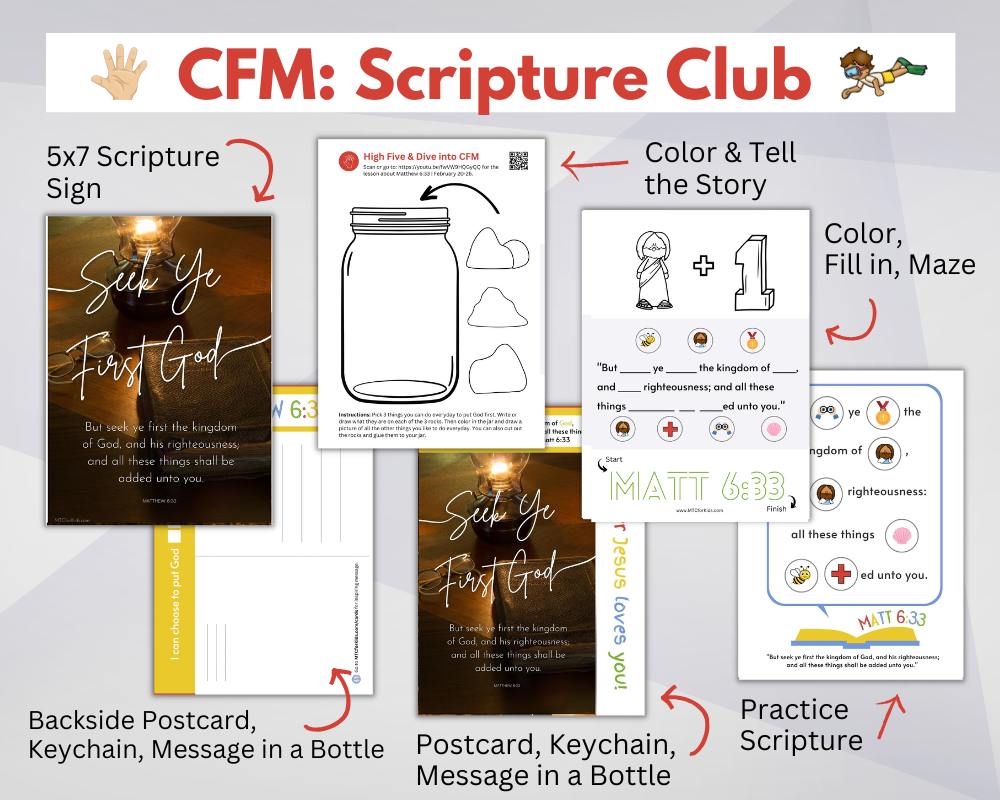 FREE Printable
Here is the Free Printable we talked about in this week's video. There are two doorknob signs. One is already filled out for you and this is the goal we use everyday that I mentioned in this week's Come Follow Me video. You can just use it or the other printable and fill in your own goals or habits you want to make to help your family put God first.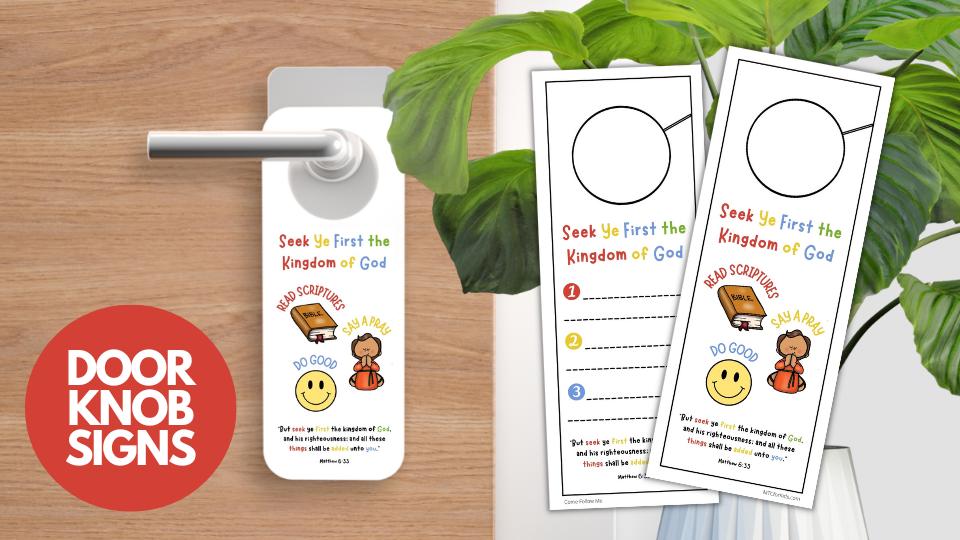 High Five and Dive Resources
This Week's Lesson from the Church