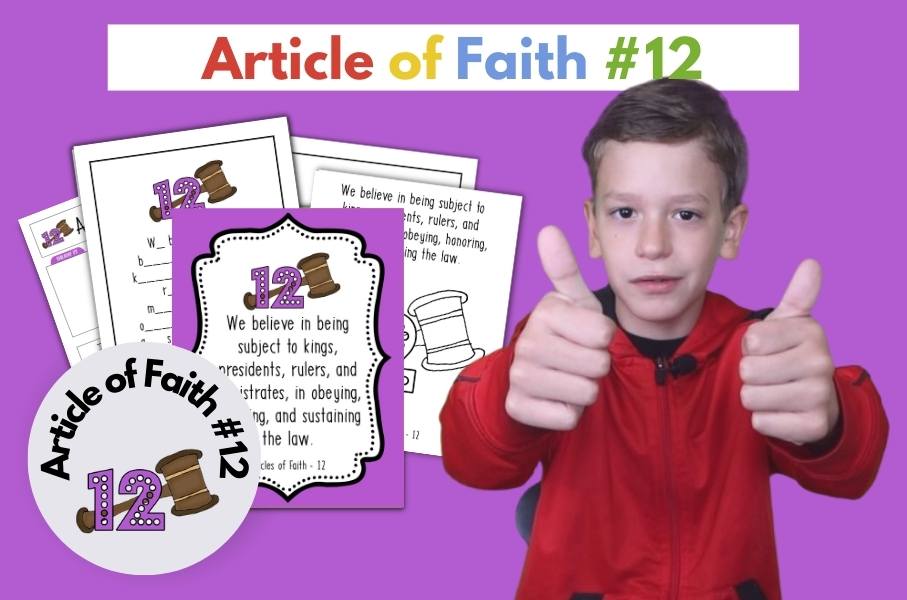 "We believe in being subject to kings, presidents, rulers, and magistrates, in obeying, honoring, and sustaining the law."
You can purchase the 5-page printables that coordinate with this Article of Faith plus a flashcard for just $2 in our store. Click here.
Must-Have Printables for Kids!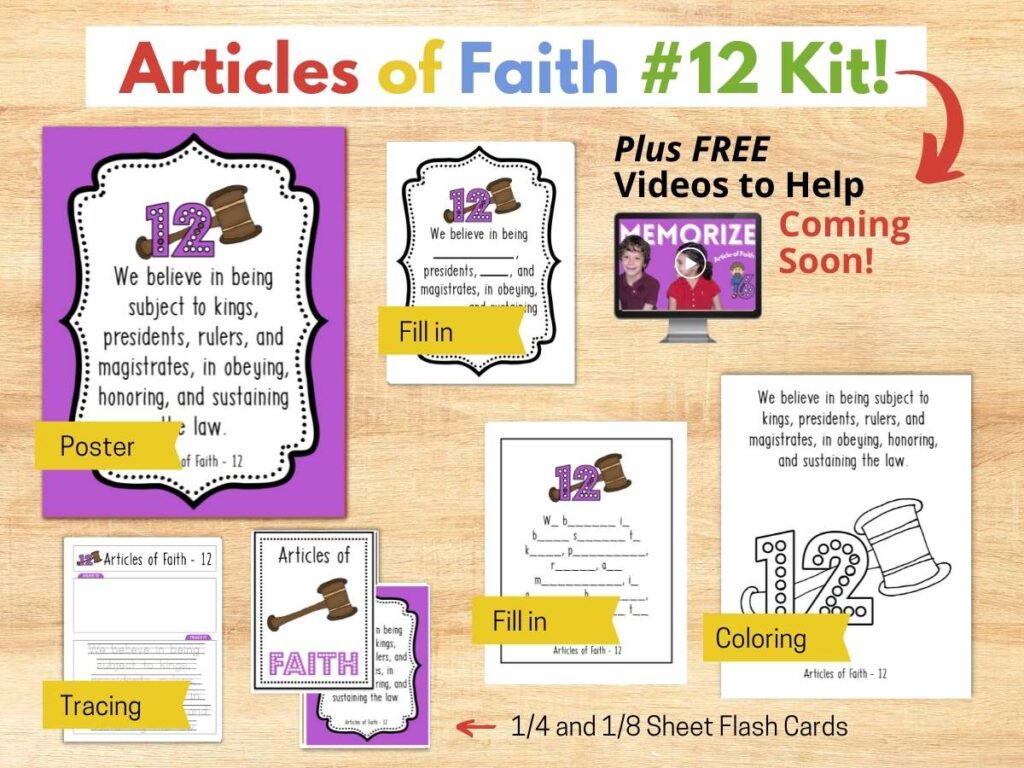 Videos coming in November! Make sure to subscribe to our YouTube Channel so you don't miss anything. Videos will appear below in December.
Memorize Article of Faith #12
What Does It Mean? #12
Sing-along with Us #12
Full Playlist: Article of Faith #12