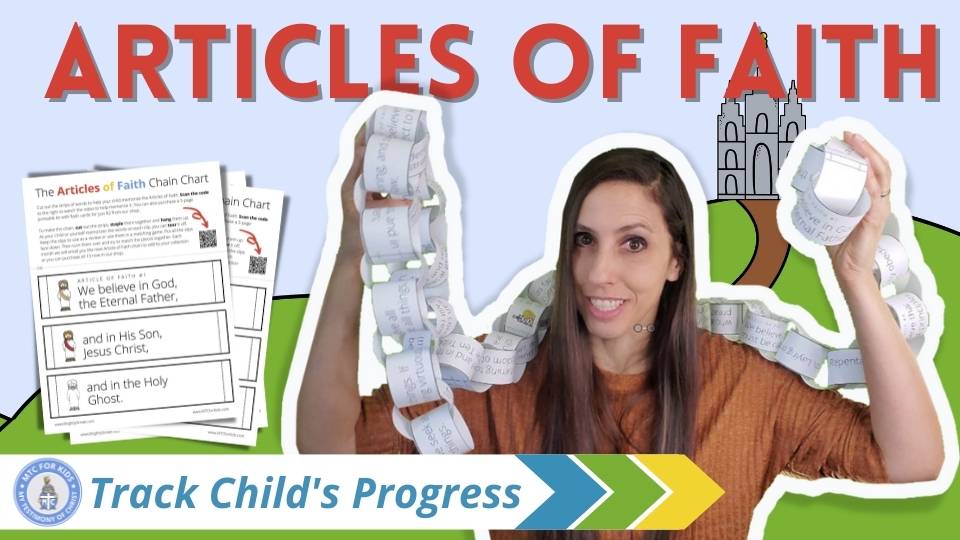 The Articles of Faith Chain Tracker is a fun way to help your kids memorize the Articles of Faith and track the ones they already know. Just cut out the strips of words to help your child memorize the Articles of Faith. Scan the code on the bottom of each article of faith to watch the video to help memorize it. You can also purchase a 5-page printable kit with flashcards for just $2 for each Article of Faith from our shop.
To make the chain, cut out the strips, staple them together and hang them up. As your child or yourself memorizes the words on each slip, you can tear it off. Keep the slips to use as a review or use them in a matching game. Put all the slips face down. Then turn them over and try to match the pieces together.
Look for other coordinating pieces in our shop and don't forget to Subscribe to our YouTube Channel!