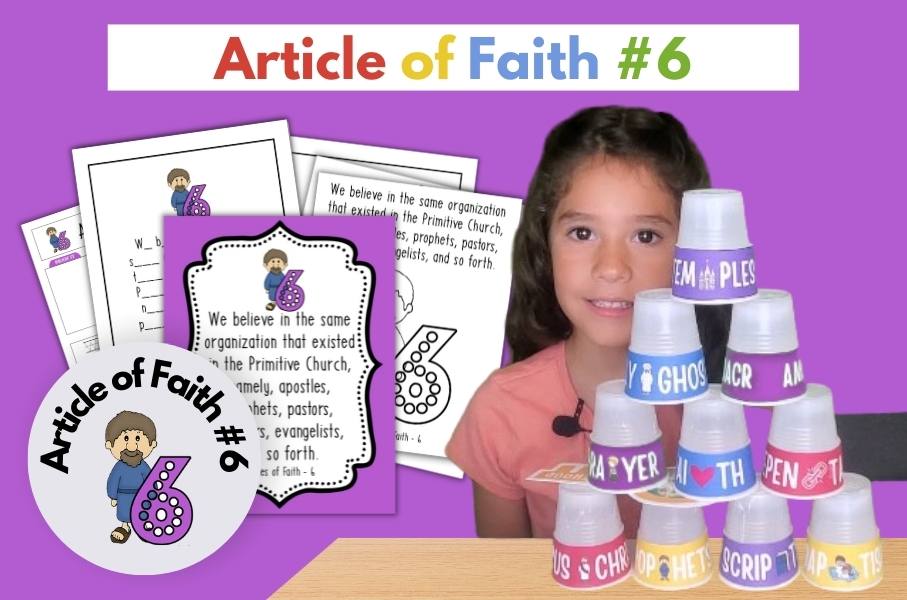 "We believe in the same organization that existed in the Primitive Church, namely, apostles, prophets, pastors, teachers, evangelists, and so forth."
Help your children memorize Article of Faith #6 with these helpful and fun printables for just $2 in our Etsy Shop, then follow along with us as we learn what it means, how to memorize, and sing about Article of Faith #6.
Must-Have Printables for Kids!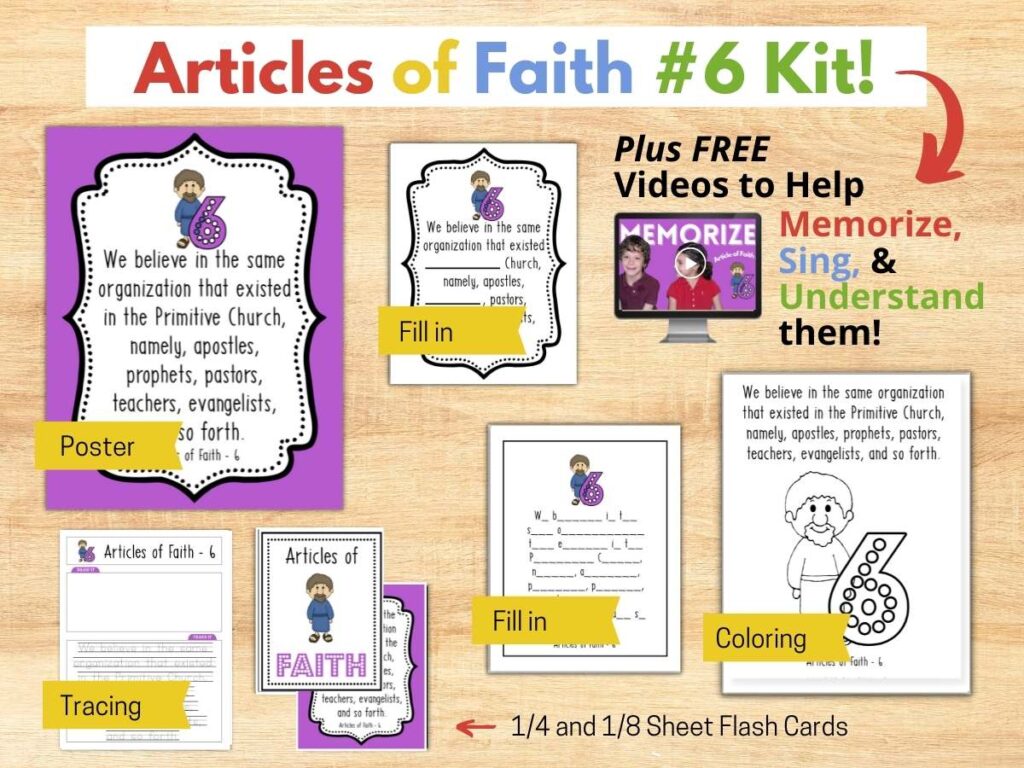 Memorize Article of Faith #6
What Does It Mean? #6
Sing-along with Us #6
Full Playlist: Article of Faith #6
The Restoration Lesson
Click on the image below to download the Restoration Cups printable.