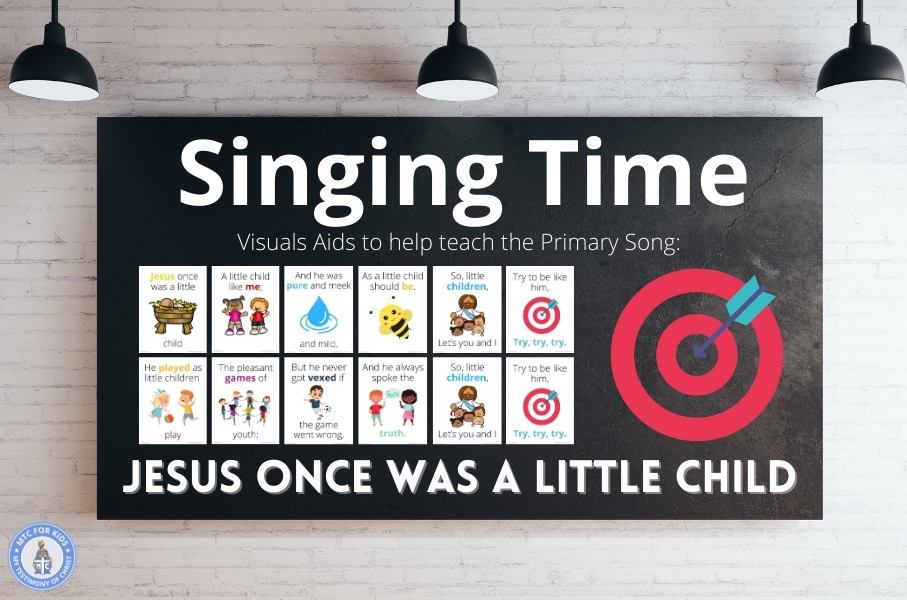 I love the song "Jesus Once Was a Little Child." My oldest son loved this song, so I think I have sung it 100s of times over the years to him before he went to sleep at night. This month we are working on learning this song. I have started a Video Journal about how the singing time lessons go to document for myself and hopefully inspire ideas to those with this same calling or anyone that wants to incorporate the Latter-day Saints Children's Primary Songs. They are a great way to bring the spirit into primary or into your home.
Sing-along Video
We have dozens of sing-along videos for primary on our YouTube channel. Here is one for "Jesus Once Was a Little Child."
Idea #1: Try Try Try Target Game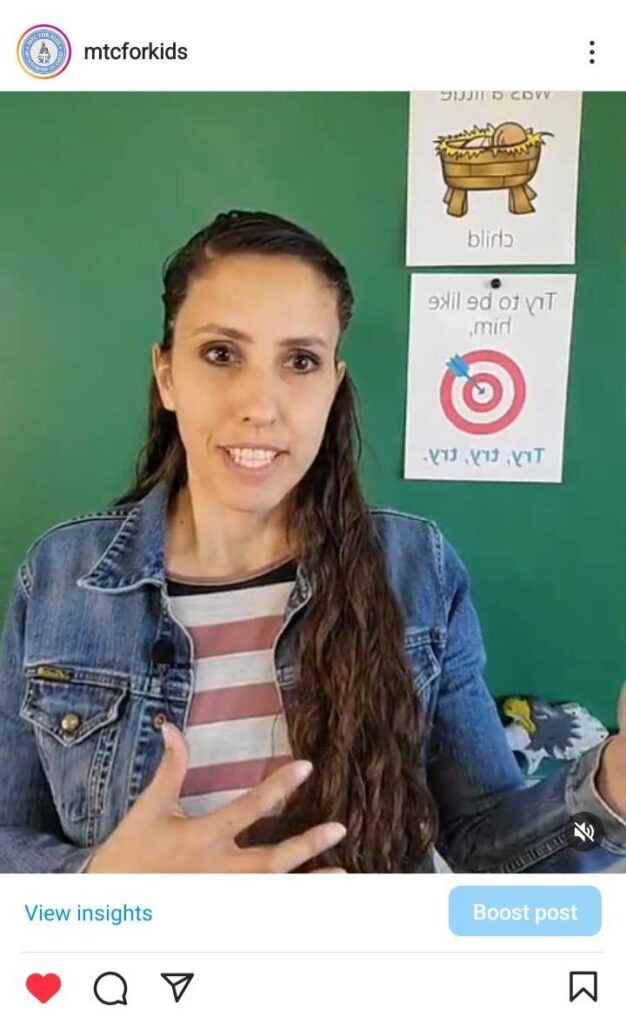 Idea #2 Memory Game
Today we played a fun memory game while we learned the second verse to the song. You can watch me explain the details in today on Instagram. Just click on the image below.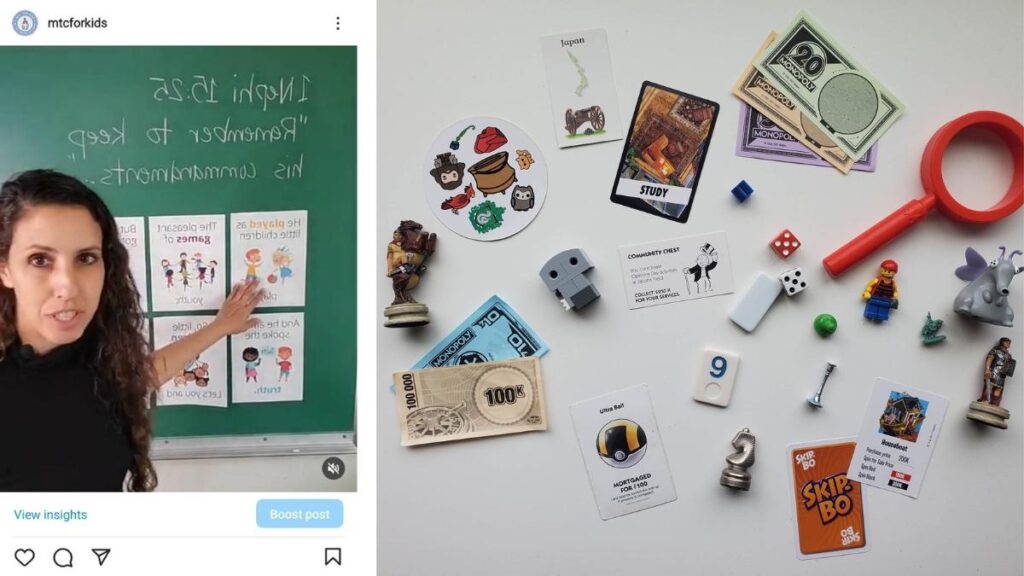 Idea #3 Memory Game on the Covenant Path
We played another game with the Covenant Path and the memory game. I forgot my flip charts at home so I just wrote the words on the board with blank spots to help them remember it. We had a lot of fun! Click on the image to watch how we used this game idea.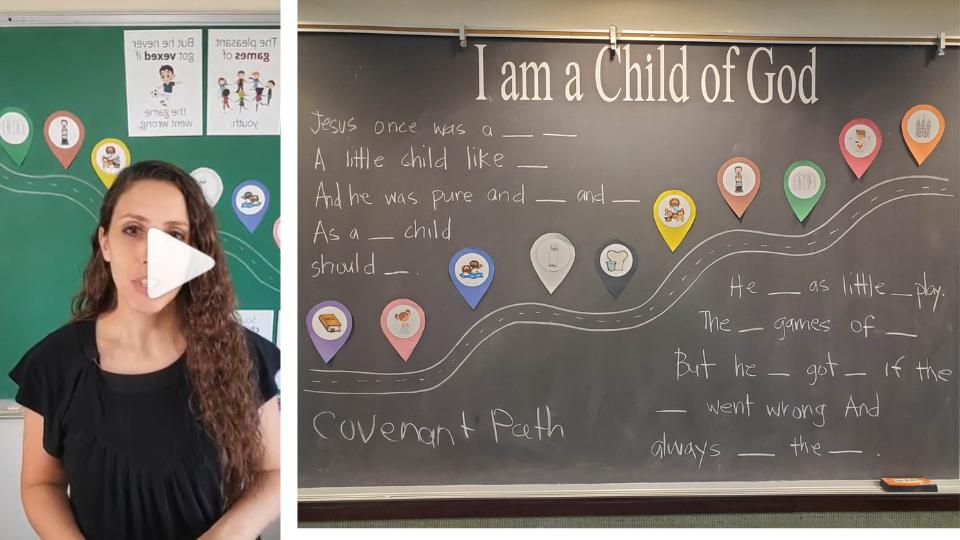 Free Printable
Here are the visuals for both verses of this song. Feel free to print on cardstock and attach magnet tape to the backside and use it as you teach the children this song. Just click on the button or image, add your email address to join our community and the printable will be available to download.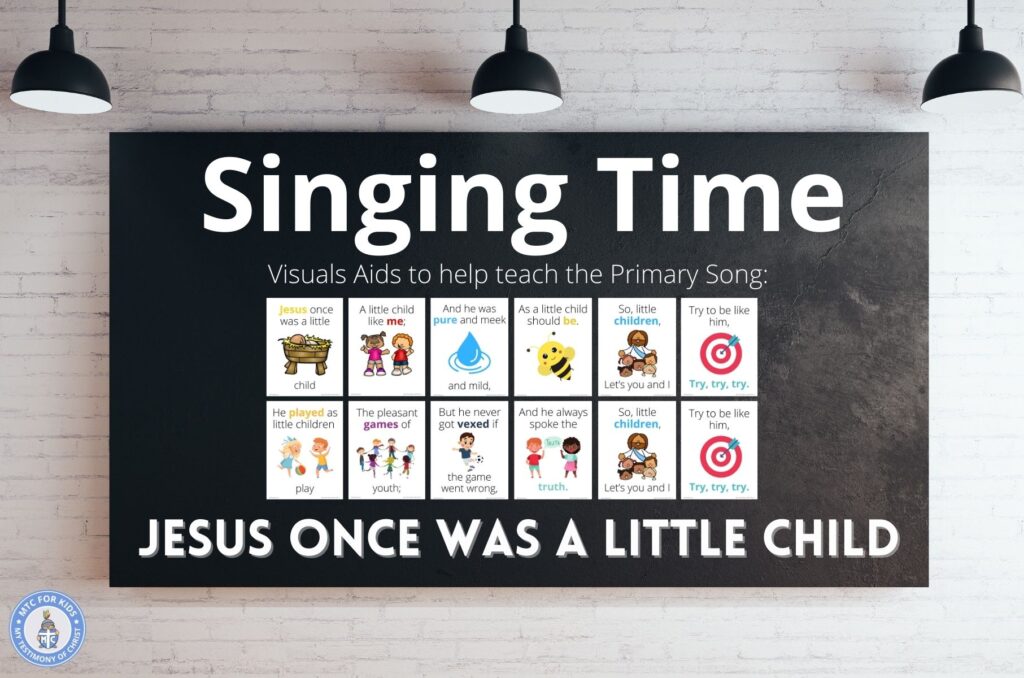 Come Follow Me Videos
Do you know that we publish a weekly Come Follow Me video for kids? To watch the latest video just click on the link below.