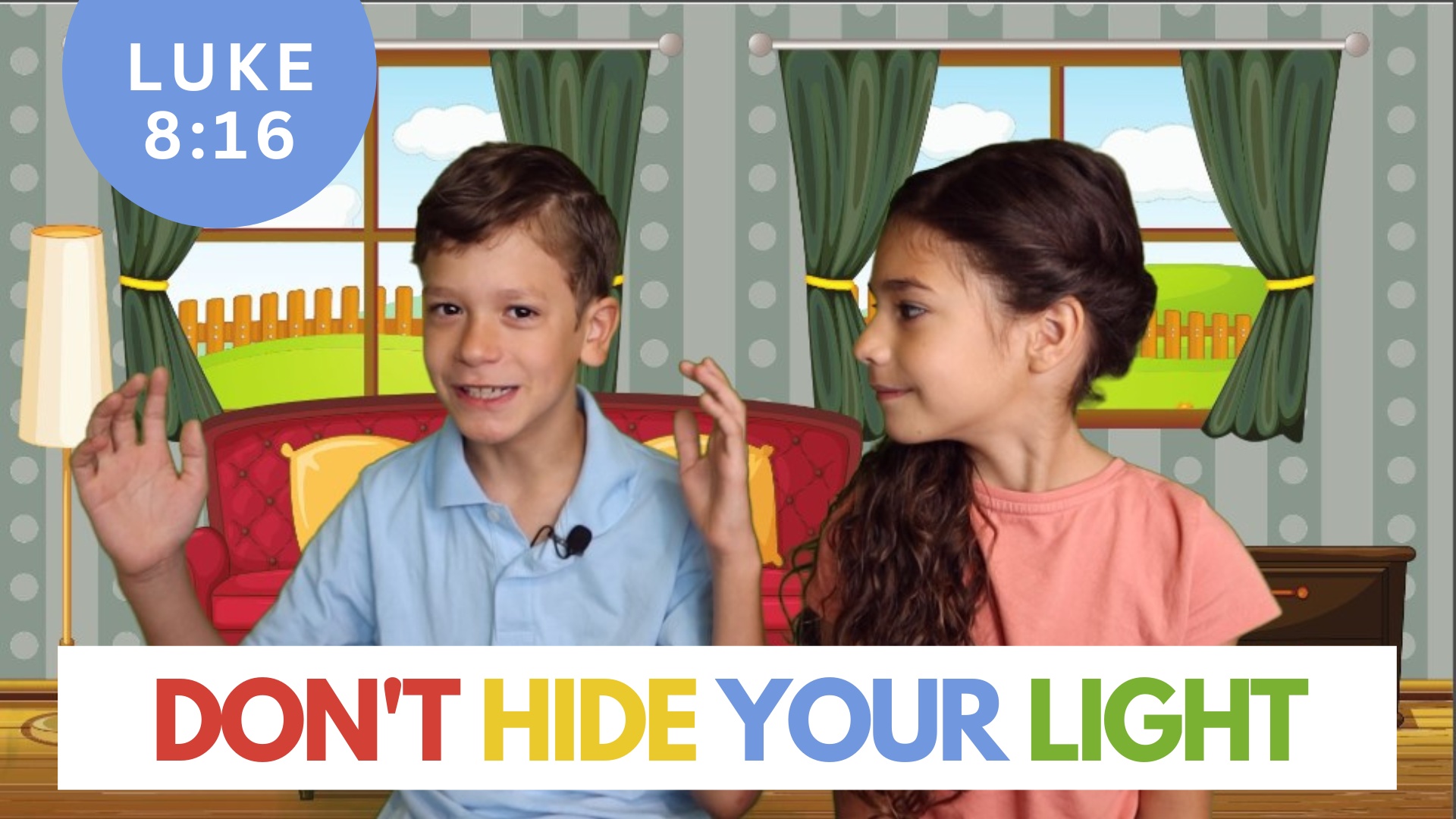 Gather the entire family and watch the video lesson we have created for you focused on Luke 8:16 "No man, when he hath lighted a candle, covereth it with a vessel, or putteth it under a bed; but setteth it on a candlestick, that they which enter in may see the light."
Scripture Club
Join our Scripture Club today and we can download the Activity Book that goes along with the episode above. Get an activity card each week that coordinates with the lesson. It is available digitally or printed and mailed to your door! We will also give you our Getting Started Guide so your kids have access to all of the memory ideas, how to use the Scripture Club, Cipher Code, Scripture Calendar and more!
Join our Patreon Scripture Club today!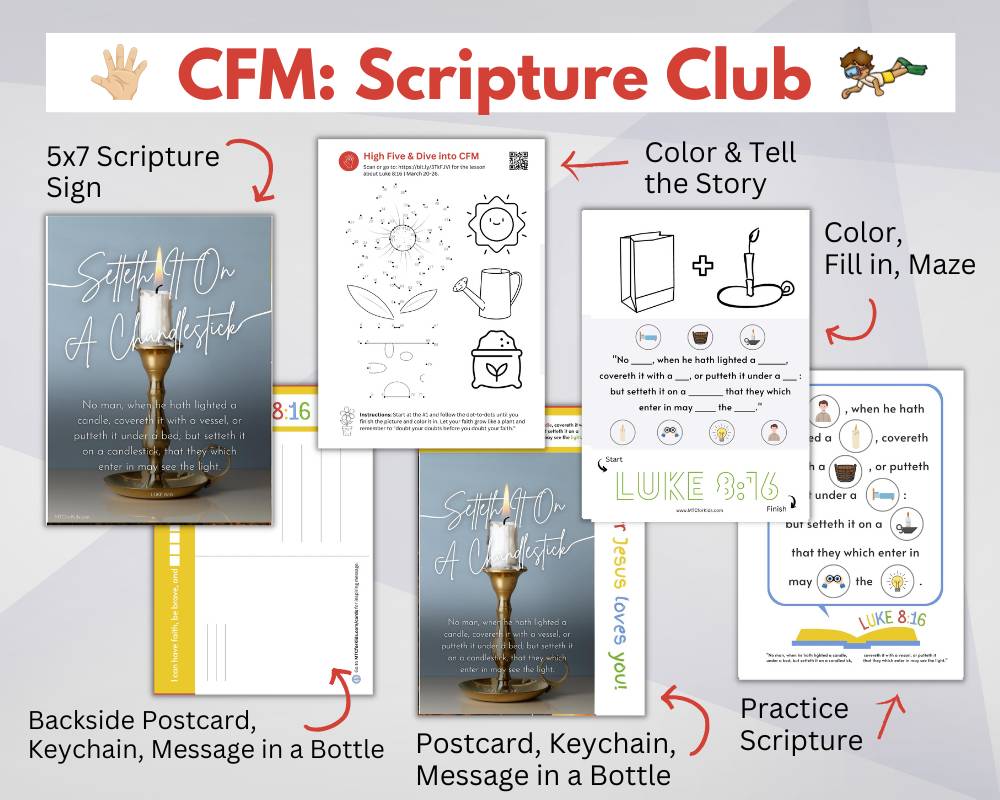 High Five and Dive Resources
Use our High Five method as you work through this week's lesson focused on the scripture from the reading block, Luke 8:16 "No man, when he hath lighted a candle, covereth it with a vessel, or putteth it under a bed; but setteth it on a candlestick, that they which enter in may see the light." Just click on the image to go to the resources or videos: Pray, Song, Video Lesson, Memorize, and Ask Questions.
This Week's Lesson from the Church
To access the full lesson from The Church of Jesus Christ of Latter-day Saints click here.