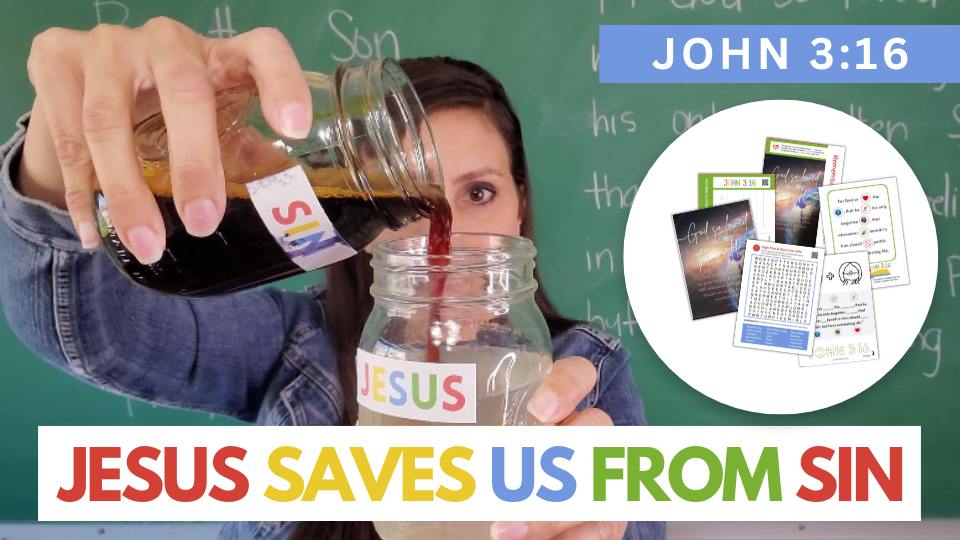 This Week's Video Lesson
Try the Object Lesson at Home
Here is a video showing you how to set up the object lesson that was featured in this week's Come Follow Me video. Click on the button below to download the title labels with picture instructions.
FREE Printable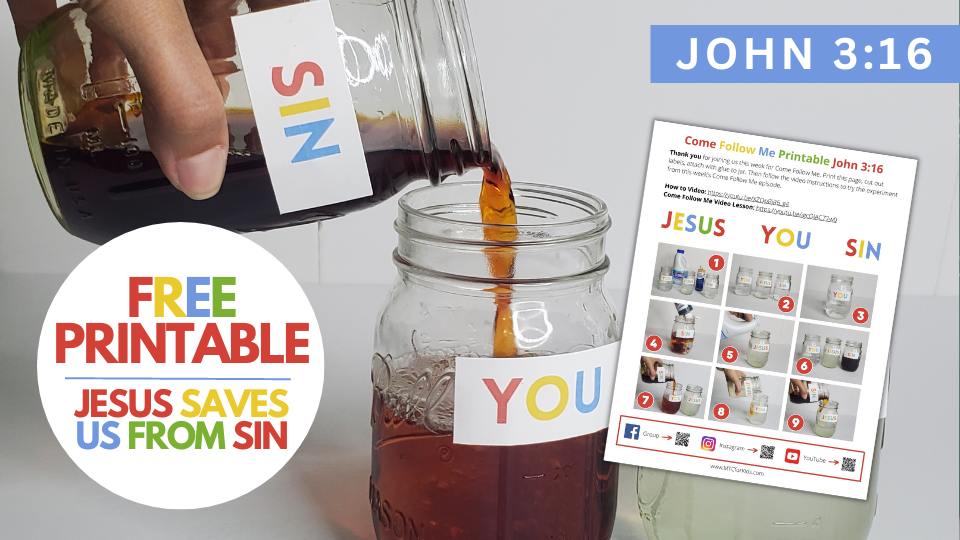 Scripture Club
Join our Scripture Club today and we can download the Activity Book that goes along with the episode above. Get an activity card each week that coordinates with the lesson. It is available digitally or printed and mailed to your door! When you sign up for our monthly Subscription you will get this episode for FREE! We will also give you our Getting Started Guide so your kids have access to all of the memory ideas, how to use the Scripture Club, Cipher Code, Scripture Calendar and more!
Additional Resources: My Sacrament Book
Don't just hand your child a "Quiet Book" during Sacrament Meeting or busy work so they stay quiet, but empower your kids with this NEW "My Sacrament Book!" 
Teach children to listen during the talks at church so they can begin to hear the voice of the Lord through the Holy Ghost and through the words of others. This is our Starter Kit that is perfect for your church bag. Join our Scripture Club and get weekly printables to add to your Sacrament book! 
This digital kit includes listening activities to help them enjoy church! There are also pages to help during the Sacrament meeting to help your review the Sacrament prayer and who makes what promises.
This digital kit is super simple to put together as well. Just watch our step-by-step video tutorial which really is just a print, cut, and add to 5.5×8.5 inch protective sheets and into a 3-ring binder 5.5×8.5 size. The perfect size for little hands!
Pick up your copy in our store today for just $5.95 which includes Binder Covers and Spines for a boy and a girl!  CLICK HERE for more details and to purchase your digital copy today!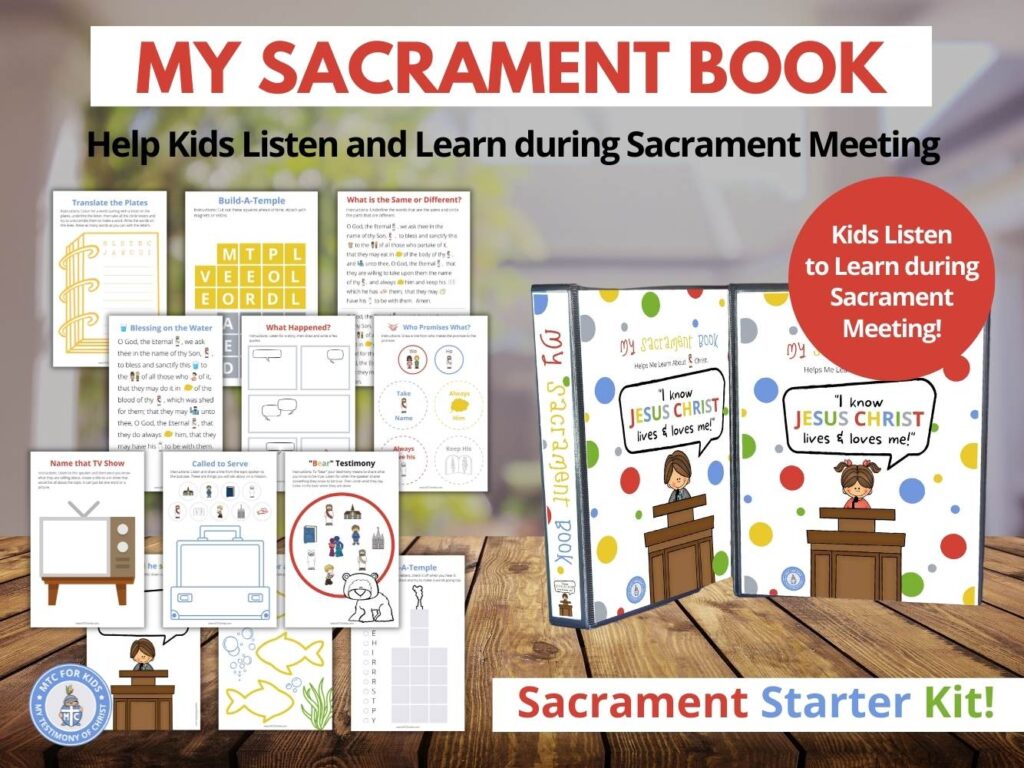 High Five and Dive Resources
This Week's Lesson from the Church